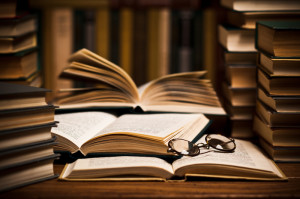 "To read is to fly: it is to soar to a point of vantage which gives a view over wide terrains of history, human variety, ideas, shared experience and the fruits of many inquiries."  (A C Grayling,)
"Writing is equally important as it allows trapped thoughts in your mind to spill out and take a shape that you may not be able to see by thinking alone, or if you have no one to share your thoughts with by talking." The inspiration of many a Author, is Gods Holy Spirit, who inspired the writing of Gods Holy word, by some of the worlds greatest authors.
Below are authors who are friends of  Active Mind Body and Soul. We encourage other author's who have also been inspired by God to submit your books in our Authors contact section at the bottom of the page.

The African American Entrepreneur: Then and Now explores the lower economic status of black Americans in light of America's legacy of slavery, segregation, and rampant discrimination. Its main purpose is to shine a light on the legal, historical, sociological and political factors that together help to explain the economic condition of black people in America from their arrival in America to the present. In the process, the book spotlights the many amazing breakthroughs made by black entrepreneurs even before the Civil War and Emancipation. Profiles of business people from the Post-civil War period through today include Booker T. Washington, pioneer banker and insurer A.G. Gaston, hair care entrepreneur Madame C.J. Walker, Ebony publisher John H. Johnson, Black Entertainment Television founder Robert L. Johnson, publisher Earl Graves, music producer Damon Dash, rapper Sean Combs, former basketball stars Dave Bing and Magic Johnson, food entrepreneur Michelle Hoskins, broadcast personality Cathy Hughes, former Beatrice Foods head Reginald Lewis, Oprah Winfrey, and many more. As Rogers points out, reading about remarkable African American entrepreneurs can inspire readers to adopt an entrepreneurial mindset.
To further that goal and help readers take the plunge, he provides many of the skills, tools and information necessary for business success–success that can help chart a new path to prosperity for all African Americans…..Read more
http://wshermanrogers.com/blog/
Clarion Review 
My Jesus! My Lord! Why???  A touching memoir of love. loss and faith.
Pain and suffering are not new to me. God blessed me to be the mother of seven children, one of whom died at birth. The loss of this child was very painful but in time, I got over it. My God has given us His word that He will always be with us and never forsake us. No mater what challenge I have faced in life, I have to learned to put my faith and trust in my Lord and Savior, Jesus Christ. After all my children were born and were growing up, I was diagnosed with breast cancer. https://www.facebook.com/sandra.eubanks1
Harvest Outreach Publications eubanks.sandra7@gmail.com
WE WANT YOUR BOOK