Dec 31,2014
MY FRIENDS, THE END OR THE BEGINNING, IF WE SEEK GOD'S PRESENCE EVERYDAY MUST BE DEC. 31!!

What is it about the last day of the year that seems too inspire and motivate us to make changes in our life that we just didn't allow too happen in the 364 days before today. I wonder if it was Dec. 31 when Paul has his life changing Damascus road experience.
Isn't it amazing, he set's out on a journey that was going in one direction towards perdition, but ends in another direction towards God's kingdom. I would imagine, somewhere in the deep confines of his subconscious the Spirit of God had penetrated through a barrier that most of us never know exist until a life changing experience happens.
When Suddenly, like Paul a light appears and then "The wind blows…… You hear its sound, but you cannot tell where it comes from or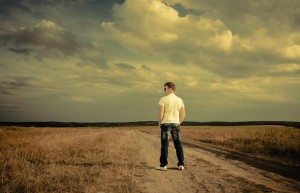 where it is going." But if you are a child of God who seeks His presence daily this is the experience of "everyone born of the Spirit." John 3:8 (NIV)
For Paul he heard "Saul, Saul, why do you persecute me?" for myself "I wasn't there, when the earth was created, so I have no proof that He hung every star, but I know what my life was without Him And the joy that was mine when He rescued my heart No wonder they call Him Savior" (Larnelle Harris)
I personally can say a life changing experience happened in my life on one particular Dec 31. but if you are a child of God usually, a Damascus road experience is not just one day, but a daily struggle of trials and tribulation, which changes you from within.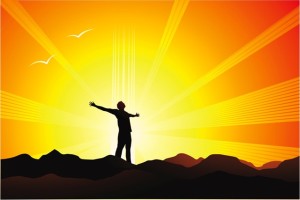 Consistent with this, some days no matter how hard we try to change, Satan reroutes our intentions, but think God for grace because without it, where would we all be. "Wandering down some pointless road to nowhere" My friends each year we can't wait until Dec 31, to say starting tomorrow, I allow self to die.
If we allow that light of God's presence to shine from heaven into our life today, if we are fortunate enough to hear that voice telling us, my friend, my vessel, my chosen heir and joint-heirs with Christ, "why do you persecute me?" by not allowing my Spirit to transform you into the image of my son who gave it all so that you may receive life eternal, then today, tomorrow and forever must be a beginning point for this journey Christ has placed us own as we focus on that ending destination when we will here, "Well done, good and faithful servant; thou hast been faithful over a few things, I will make thee ruler over many things: enter thou into the joy of thy lord." Matthew 25:23 (KJV) Paul tells us in Phil. 1:21 (KJV) For to me, to live is Christ and to die is gain."
Acts 9:15 (KJV) tells us The Lord said to Ananias, "Go! This man is my chosen instrument to proclaim my name to the Gentiles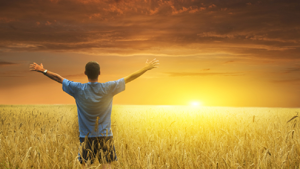 and their kings and to the people of Israel. When you read Paul's letters, you realize God knew, that Paul could be all things to all people.
Paul says in Phil. 3:7-8 (KJV) "But whatever were gains to me I now consider loss for the sake of Christ. What is more, I consider everything a loss because of the worth of knowing Christ Jesus my Lord, for whose sake I have lost all things. I consider them garbage, that I may gain Christ."
My friends can God say the same about us? They are my chosen instruments they will proclaim My name to the world. I know they will endure to the end, even if it means death. Remember the forces of evil looks back over our life and accuses each of God's chosen, of all of our mistakes and tells us we have gone to far to be saved.
But my Savior starts at Calvary, and takes us through the trials and tribulation of this life, and places us in His loving arms and guides and protects each of us daily. And my friends if we are faithful and endure, one Day in God's pure and holy kingdom, each day will be the beginning of new challenges and experiences, without sin or Satan, that will last throughout the ceaseless ages of eternity.
So my friends today. Stay focused, remain faithful, love one another and endure till the end and never forget to STUDY&PRAY