MY FRIENDS, HOW LONG WILL YOU CONTINUE THIS RACE, WITH NO REGRETS?
Washington (CNN) – Former Vice President Dick Cheney defended the Bush Administration's decision to invade Iraq more than a decade ago, saying, "I believed in it then. I look back on
it now – it was absolutely the right thing to do." He has also stated that "I have no regrets about the invasion" So let's go see what Mr. Cheney has no regrets about;
Documented civilian deaths from violence or collateral damage during the invasion of Iraq in 2003. 133,381 – 150,357. Iraqi soldiers killed 52,000. American service men killed in Iraqi war 3,500. Wounded soldiers 32,000. And Mr. Cheney says "it was absolutely the right thing to do."
One Iraqi man said "As I've fled from town to town, looking for a place where I might not be suddenly slain for no reason, the one thought that kept nagging me was, 'How does Dick Cheney feel about all of this?'" he said. "I can't tell you what a relief it is to know he isn't losing any sleep."
"Others fleeing their homes across that war-torn nation expressed tremendous relief that Mr. Cheney was at peace with his decision. We now go to Ferguson, Mo. Officer Darren Wilson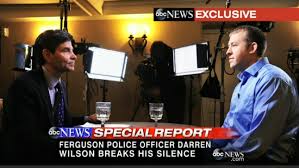 told George Stephanopoulos of ABC news he would have acted the same way if circumstances were repeated. "The reason I have a clean conscience is I know I did my job right."
Two men, years apart in age, two different circumstances, one incident occurs in 2003 another in 2014 one man's decision cost the deaths of 202,000 men women and children, the other, someone's child is dead, who they allowed to lay in the street for four hours before they removed his body.
But the attitudes of both men are the same I have no regrets, I would have done it no other way. My friends we can go throughout the world from continent to continent, thousands of innocent people are being slaughtered and killed daily, with no regrets, or remorse. Everyone knows someone who has lost there life simply because the one who did the atrocity  "had no regrets"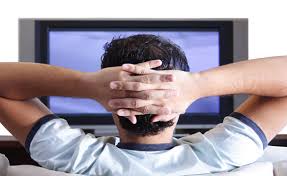 Christ tells us "because lawlessness will abound, the love of many will grow cold." In other words they will have no regrets for their actions. So how many times do we deny the voice of God;s Spirit, before we, as His chosen vessels, retain an attitude of "no regrets".
How many times do we sit in front of our TV or computer's instead of studying the word of God before you have the attitude of "no regrets" in regards to our relationship with God. How many times do we refuse to throw off everything that hinders and the sin that so easily entangles us. While never running with perseverance the race marked out for us," before we say "no regrets"
"Like our Saviour, we are in this world to do service for God. We are here to become like God in character, and by a life of service to reveal Him to the world. In order to be co-workers with God, in order to become like Him and to reveal His character, we must know Him aright. We must know Him as He reveals Himself. A knowledge of God is the foundation of all true education and of all true service.
It is the only real safeguard against temptation. It is this alone that can make us like God in character. This is the knowledge needed by all who are working for the uplifting of their fellow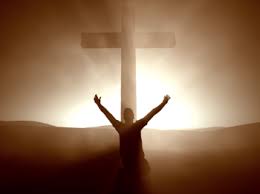 men. Transformation of character, purity of life, efficiency in service, adherence to correct principles, all depend upon a right knowledge of God. This knowledge is the essential preparation both for this life and for the life to come." (E.G. White A true Knowledge of God pp 409)
My friends we have but a little time left but as long as there is time God's Grace will abound within us if we continue to allow self to die daily, as we allow our faith and endurance to get us to the promise land. And one day very soon my friends, God will say to His Son let's go get my faithful Children, then we will have "no regrets" throughout the ceaseless ages of eternity.
So my friends today. Stay focused, remain faithful, love one another and endure till the end and never forget to STUDY&PRAY