May 31, 2014
"NOTHING CAN DIM THE LIGHT THAT SHINES FROM WITHIN"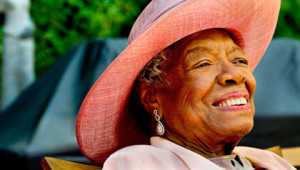 "At the age of eight, while living with her mother, Angelou was sexually abused and raped by her mother's boyfriend, a man named Freeman. She told her brother, who told the rest of their family. Freeman was found guilty but was jailed for only one day.
Four days after his release, he was murdered, probably by Angelou's uncles. Angelou became mute for almost five years, believing, as she stated, "I thought, my voice killed him; I killed that man, because I told his name. And then I thought I would never speak again, because my voice would kill anyone." (Wikipedia)
Friends we know how that story plays out if you have followed the life of Ms. Angelou. What an awe inspiring life, one of  faith, determination and endurance picking herself up under insurmountable circumstances grabbing God by the hand and moving forward and upward.
That inner light, that vision from within which keeps us motivated that wakes us up daily by the hand of God and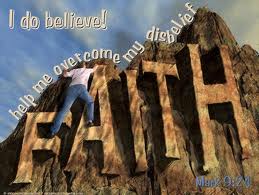 tells us the world awaits even though at times we would like to lay there and close our eyes until life changes on our behalf.
But God "never said it would be easy But in the end through Christ if we are faithful, victory awaits because Jesus defeated all of our enemies before this battle began over our Salvation. In addition the impossible, the unmovable, that mountain that seems like we will never get over is God's only chance To work a miracle in each of us because we are being tried in the flames of our day to day challenges that Christ allows the god of this world to carry us through.
That faith and endurance seems at times like a fleeting dream that you are forever trying to keep up with. But God's promises are sure and complete for His faithful so let's all keep fighting. The finish line has not been moved "but about that day or hour no one knows, not even the angels in heaven, nor the Son, but only the Father." Matt 24:36 (ESV)
So our Father knows when this race will be over, so hold on, the end is near, prophecies are being fulfilled my friends "the Lord goes (before each of us). He will be with (us); he will not leave (us) or forsake (us). Do not fear or be dismayed." Deut. 31:8 (ESV) We are a Child of God we all have THE LIGHT THAT SHINES FROM WITHIN for it is the light of God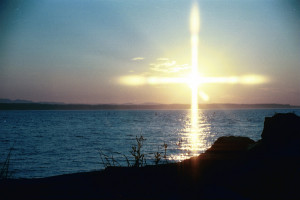 "I am the light of the world. Whoever follows me will not walk in darkness, but will have the light of life." David, a 2-year old with leukemia, was taken by his mother, Deborah, to Massachusetts General Hospital in Boston, to see Dr. John Truman who specializes in treating children with cancer and various blood diseases.
Dr. Truman's prognosis was devastating: "He has a 50-50 chance." The countless clinic visits, the blood tests, the intravenous drugs but David never cried and although his friends in the clinic had to hurt him and stick needles in him, he hustled in ahead of his mother with a smile, sure of the welcome he always got.
When he was three, David had to have a spinal tap a painful procedure at any age. It was explained to him that, because he was sick, Dr. Truman had to do something to make him better. "If it hurts, remember it's because he loves you," Deborah said.
The procedure was horrendous. It took three nurses to hold David still, while he yelled and sobbed and struggled. When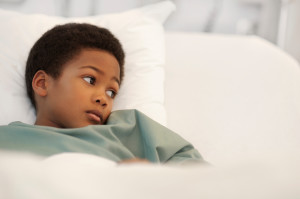 it was almost over, the tiny boy, soaked in sweat and tears, looked up at the doctor and gasped, "THANK YOU, Dr. Truman, FOR MY HURTING." (Monica Dickens, Miracles of Courage, 1985) and a Child of God's words must also be THANK YOU GOD FOR MY HURTING"
"Count it all joy, my brothers, when you meet trials of various kinds, for you know that the testing of your faith produces steadfastness. And let steadfastness have its full effect, that you may be perfect and complete, lacking in nothing… (and) Blessed is the man (and woman) who remains steadfast under trial, for when he has stood the test he will receive the crown of life, which God has promised to those who love him." James 1:2-12 (ESV)
So my friends today. Stay focused, remain faithful, love one another and endure till the end and never forget to STUDY&PRAY