May 21, 2014
"O LORD PREPARE ME TO BE A LIVING SANCTUARY"
"LORD PREPARE ME TO BE A SANCTUARY; pure and holy, tried and true. With thanksgiving, I'll be a living sanctuary for you."
"That according to the riches of his glory he may grant you to be strengthened with power through his Spirit in your inner being, so that Christ may dwell in your hearts through faith—that you, being rooted and grounded in love, may have strength to comprehend with all the saints what is the breadth and length and height and depth, and to know the love of Christ that surpasses knowledge, that you may be filled with all the fullness of God." Eph. 3:16-19 (ESV)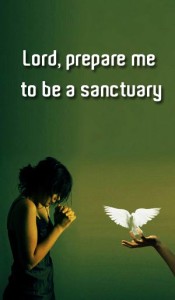 Our prayer today my friends must be "O LORD PREPARE ME TO BE A LIVING SANCTUARY pure and holy, tried and true" and because of the Presence of God in my SANCTUARY I will forever bring our Savior all the praise, glory and honor no matter what the situation or circumstances that my life my encounter each day.
In Addition the ministry of a risen Savior will always be carried out through a heartfelt prayer life and a commitment to tell the world of His grace , love and mercy " Therefore…in view of God's mercy, (our commitment must be to) offer (our) bodies as living sacrifices, holy and pleasing to God this is (our) spiritual act of worship.
(SO our focus will not) conform any longer to the pattern of this world, but (will) be transformed by renewing of (our) mind. Then (we) will be able to test and approve what God's will is His good, pleasing and perfect will." Romans 12:1-2 (NKJV)
So today my friends OFFER YOURSELF TO CHRIST AS "A LIVING SANCTUARY" tried and true to the precepts of God's Word. As the command was communicated to Moses while in the mount with God, "Let them make Me a SANCTUARY; that I may dwell among them; the abiding place of the King of kings and Lord of Lord's" today My friends pledge yourself to God that He may DWELL AMONG YOU.
But this can only happen if our SANCTUARY "IS PURE IN HEART" uninterrupted by the cares and "SOCIALLY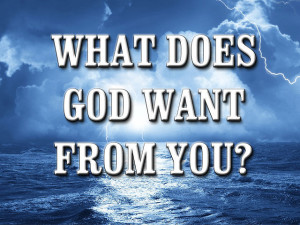 ACCEPTABLE SINS" of this world. It must become "the privilege of every soul to be a living channel through which God can communicate to the world the treasures of His grace, and the unsearchable riches of Christ.
There is nothing that Christ desires so much as agents who will represent to the world His Spirit and character. There is nothing that the world needs so much as the manifestation through humanity of the Savior's love. All heaven is waiting for channels through which can be poured the holy oil to be a joy and blessing to human hearts." (E. G. White Christ Object Lessons PP 419)
As we ask God to cleanse us while we  lay aside every weight, and the sin which doth so easily beset us, Heb 12:1 (KJV) as we allow Christ to enter our life as we totally yield our will, our attitude, our hearts, our time, our money, our talents to only one Master without restriction.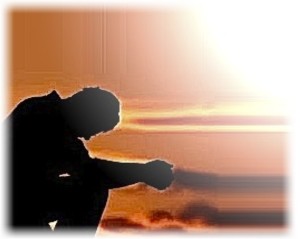 For we cannot stipulate to God's Spirit how he is to transform our lives, we must accept Him with cheerfulness in whatever direction he takes us on this journey as we seek with Passion His presence while letting nothing discouraged us as we carry out His will in spreading the good news of what Christ has done and continues to do in our life to others.
Consistent with this those we witness to who accepts Christ as their risen Savior also becomes a Sanctuary for our Savior to abide as the cycle continues to take place from vessel to vessel as candidates continue the process that we started in anticipation of  "a place Eye has not seen, nor ear heard,Nor have entered into the heart of man The things which God has prepared for those who love Him. 1 Cor 2:9 (NKJV)
so today the choice is yours a "skeptical world, with its pleasures and ambitions and its prodigal promise that leads to perdition, or the meek, majestic, and winning figure of Christ of Nazareth and life eternal in the earth made new? Your Choice my friends Your choice.
So my friends today. Stay focused, remain faithful, love one another and endure till the end and never forget to STUDY&PRAY