5 Active healthy Eating Tips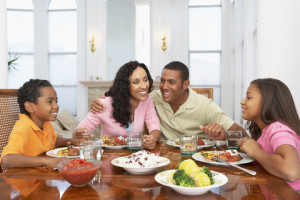 Rest Needed by the Stomach
1.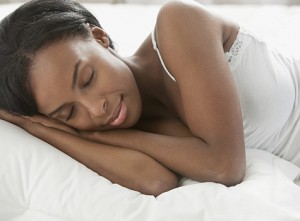 The stomach must have careful attention. It must not be kept in continual operation. Give this misused and much-abused organ some peace and quiet and rest. After the stomach has done its work for one meal, do not crowd more work upon it before it has had a chance to rest and before a sufficient supply of gastric juice is provided by nature to care for more food. Five hours at least should elapse between each meal, and always bear in mind that if you would give it a trial, you would find that two meals are better than three.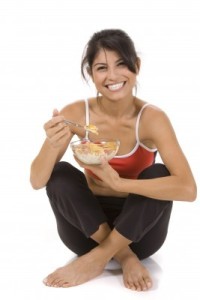 Eat a Substantial Breakfast
2.       It is the custom and order of society to take a slight breakfast. But this is not the best way to treat the stomach. At breakfast time the stomach is in a better condition to take care of more food than at the second or third meal of the day. The habit of eating a sparing breakfast and a large dinner is wrong. Make your breakfast correspond more nearly to the heartiest meal of the day.
Late Suppers A No No
3.       For persons of sedentary habits, late suppers are particularly harmful. With them the disturbance created is often the beginning of disease that ends in death. In many cases the faintness that leads to a desire for food is felt because the digestive organs have been too severely taxed during the day. After disposing of one meal, the digestive organs need rest. At least five or six hours should intervene between the meals; and most persons who give the plan a trial, will find that two meals a day are better than three.
Grains, Fruits, Nuts and Vegetables A Part of an Adequate Diet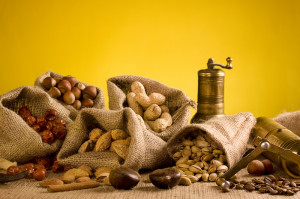 4.       Grains, fruits, nuts, and vegetables constitute the diet chosen for us by our Creator. These foods prepared in as simple and natural a manner as possible, are the most healthful and nourishing. They impart a strength, a power of endurance, and a vigor of intellect, that are not afforded by a more complex and stimulating diet.
If people only knew the value of the products of the ground, which the earth brings forth in their season, more diligent efforts would be made to cultivate the soil. All should be acquainted with the special value of fruits and vegetables fresh from the orchard and garden Those who eat flesh are but eating grains and vegetables at second hand; for the animal receives from these things the nutrition that produces growth. The life that was in the grains and vegetables passes into the eater. We receive it by eating the flesh of the animal. How much better to get it direct, by eating the food that God provided for our use
Overeating is the sin of this age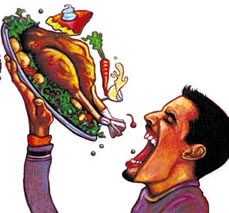 5.       Some do not exercise control over their appetites, but indulge taste at the expense of health. As the result, the brain is clouded, their thoughts are sluggish, and they fail to accomplish what they might if they were self-denying and abstemious. These rob God of the physical and mental strength which might be devoted to His service if temperance were observed in all things.
Paul was a health reformer. Said he, I keep under my body, and bring it into subjection; lest that by any means, when I have preached to others, I myself should be a castaway. He felt that a responsibility rested upon him to preserve all his powers in their strength, that he might use them to the glory of God. If Paul was in danger from intemperance, we are in greater danger, because we do not feel and realize as he did the necessity of glorifying God in our bodies and spirits, which are His.
From the book: Councils on Diets and foods (E.G.White)