March 31, 2014
MY FRIENDS, HE KNOWS THE WAY THAT WE TAKE!!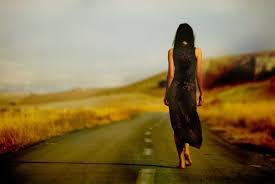 "But if I go to the east, he is not there; if I go to the west, I do not find him. When he is at work in the north, I do not see him; when he turns to the south, I catch no glimpse of him. But he knows the way that I take; when he has tested me, I will come forth as gold" Job 23:8-10 (NIV) "Blessed assurance" my friends in knowing "It is the Lord who goes before you and I. And He will be with [His children]; He will not leave or forsake [us]. Do not fear or be dismayed." Deu. 31:8 (ESV)
My friends as we travel this Journey Christ has placed us on, there are mountains that seems impossible to conquer. Whether work, health, school, family, marriage, or just organizing one's life from day to day. But we search for Christ in the midst of it all, and at times it seems like he has gone into another, room shut the door and refuses to come out. But friends I can say with no reservation that God knows the way that I take, so that makes it personal.
In addition, in spite of what occurs in our life, let's thank God that He is preparing us through our trials because "He knows the way that we take." He is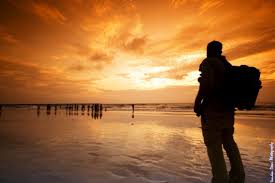 guiding us for "The mind of man plans his way, But the Lord directs his steps" (NASB) So we must wait for God's endurance test to run its course in His own time, for the Lord is not slack concerning his promise, as some men count slackness.
But is long-suffering towards us, not willing that any should perish, but that all should come to repentance."2 Peter 3:9 (KJV) For God's children, waiting is inseparable from hope and faith in God's word. 2 Timothy 2:3-6 (ESV) tells us "Share in suffering as a good soldier of Christ Jesus. No soldier gets entangled in civilian pursuits, since his aim is to please the one who enlisted him.
An athlete is not crowned unless he competes according to the rules. It is the hard-working farmer who ought to have the first share of the crops. Think over what I say, for the Lord will give you understanding in everything." And then when he has tested us we will come forth as gold" Remember When Job's hope had disappeared and everything he held dear to him was lost.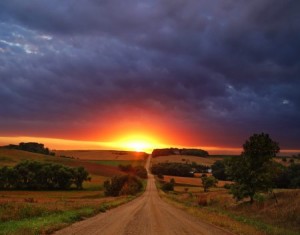 Job 1:20-22 (KJV) tells us, "at this, Job got up and tore his robe and shaved his head. Then he fell to the ground in worship and said: "Naked I came from my mother's womb, and naked I will depart. The Lord gave and the Lord has taken away; may the name of the Lord be praised." Job's faith in God tells me that yes "Weeping may endure for a night." But my friends, He will get us through it all if we believe that "He knows the way that we take."
And because He knows, it is through our faith and endurance, that His Faithful who are heirs and joint heirs with His Son to His kingdom, He will get us through it all. And if we "have studied and shown our-self approved unto God," and allowed God's Spirit to completely transform us into the image of God then one day soon we will here "well done thy good and faithful servant you were faithful over a few things, I will make you ruler over many things. Enter into the joy of your lord." Matt. 25:21 (NKJV)
Every excuse we may give as the reason we cannot serve Christ, was challenged and answered at Calvary.