March 19, 2016
MY FRIENDS, HAS TRUMP TAKEN US INTO UNCHARTED TERRITORY?
Uncharted, is defined as unexplored or unknown. And with Donald trump, somehow becoming the head of the Republican ticket the reality becomes unknown to most, how is this possible? Or is he only prophecy being fulfilled? Daniel tells us, "and He changes the times and the seasons; He removes kings and raises up kings; He gives wisdom to the wise, and knowledge to those who have understanding.
He reveals deep and secret things; He knows what is in the darkness, and light dwells with Him." Daniel. 2:21-22 (NKJV) The Psalmist also says in Ps. 75:7 (KJV) "But God is the judge: he putteth down one, and setteth up another." So Trump is where he is because, God has allowed him to be the one who gives hope to "the fool who says in his heart there is no God," and that hope is "he will make America great again."
My friends, America has had "it's season of Light, and now the season of Darkness is here." And For each of us who are looking for Christ soon return,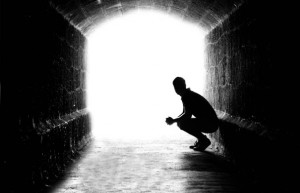 we must understand we are in our final leg of this race before we cross the finish line. We are now in "uncharted territory." For not only America but the world is in a "season of darkness" that it will never recover from. The abominations of mankind have become like in the days of Noah "When the Lord was sorry that He had made man [and woman] on the earth, and He was grieved in His heart." Gen. 6:6 (NKJV)
"but for the elect's sake" and the few that are still in the trenches of the battlefield that we must warn of Christ soon return. And I say few because we have been given a warning from Christ Himself that says "narrow is the gate and difficult is the way which leads to life, and there are few who find it." Matt. 7:14 (NKJV) And with no reservation, we can all say today "the chickens come home to roost."
And that quote only tells us; the evil that men have created from generation to generation has now returned to their own door. And now in lest we believe in the promises in God's word and we seek His presence along with the power of His Spirit daily as we allow Him to transform our lives into the image of Christ, then our only hope is Donald Trump and his promises to make us great.
My friends, we are certainly living in "uncharted territory" today because we are almost at that time in history that Christ speaks of in Matt. 24:21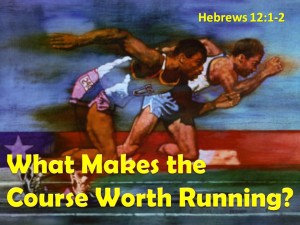 (NKJV) when He says "For then there will be great tribulation, such as has not been since the beginning of the world until this time, no, nor ever shall be." But if we have faith as a Child of God, Heir to His kingdom and joint heirs with His Son Jesus Christ.
And if we endure until the end, then our uncharted season and territory begins when we see our Savior face to face coming through the clouds above and with no reservation we know with Him is our reward, life eternal and His words to us will be, well done good and faithful servant. My friends to finish this race will be very grueling.
But we must never forget that this race was won for us on Calvary and now victory is ours if we believe and trust God that he is in control of our destiny if we give our all to Him while falling on our knees crying out with a contrite and a repentant heart "Lord not my will but thy will be done."
Every excuse we may give as the reason we cannot serve Christ, was challenged and answered at Calvary.