MY FRIENDS, WHERE DO WE FIND THE PERFECT MIND OF GOD?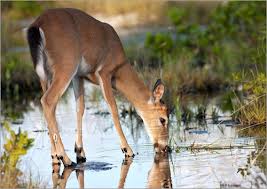 "Blessed are those who hunger and thirst for righteousness, For they shall be filled." Matt. 5:6 (NKJV) In addition, "as the deer [longs for with breathless and intense eagerness,] for the water brooks, So should our soul long for…..[the presence and mind of] God" Ps. 42:1 (NKJV) Our Savior longed to feel the presence of His father as He hung upon the cross. "About the ninth hour Jesus cried with a loud voice, saying, Eli, Eli, lama sabachthani? that is to say, My God, my God, why hast thou forsaken me? Matt 27:46 (KJV)
My friends, while on the cross the scripture remained a part of who Christ was as He quoted Ps. 22:1 (KJV) My God, my God, why hast thou forsaken me? These were the psalmist exact words; in (v, 2) David went on to say "Why are you so far from saving me, so far from my cries of anguish? Just the thought Christ had of losing sight of the mind of who He was and who he had become for you and I.
Humanity for only a moment felt it had lost sight of that "Mind," that source, His Father, His connection to all He had given up for our salvation.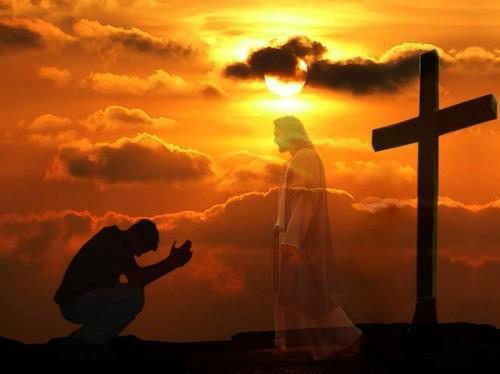 That is why Paul tell us. "let this mind be in you which is in also in Christ Jesus" [who is also God] Phil 2:5 (KJV) My friends, each day as we move closer to Christ second coming, we must seek that Mind, and that Spirit as we allow His presence to penetrate through our very being.
We must thirst with a passion after that perfect "mind" because in that mind is "the state of man, the way of salvation, the doom of sinners, and the happiness of believers. Its doctrines are holy, its precepts are binding; its histories and prophecies are true, and its decisions are immutable. Read it to be wise, believe it to be safe, practice it to be holy. It contains light to direct you, food to support you, and comfort to cheer you.
It is the traveler's map, the pilgrim's staff, the pilot's compass, the soldier's sword, and the Christian's character. Here paradise is restored, heaven opened, and the gates of hell disclosed." (source unknown) My friends, That "Mind" is what we must thirst after. And even after we think we have discovered who God is and what His will is for our life, one only finds out we have just touched the surface.
And maybe by chance witnessed a glimpse "of that glorious vista" "that surrounds thousands upon thousands, and ten thousand times ten thousand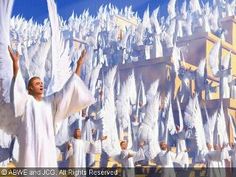 [of angels that] encircled the throne where that very mind abides as they sing "Worthy is the Lamb, who was slain, to receive power and wealth and wisdom and strength and honor and glory and praise!" Revelation 5:11-12 (NIV)
The human mind can only say, "If all the heavens were a parchment, If all the trees of the forest were pens, If all the waters of the sea were ink, and if every creature was a scribe, they would not suffice To expound the greatness of The Creator, And the reflection of His Majesty in Heaven and on Earth."
My friends, soon the reward for all who "came out of great tribulation, and have washed their robes, and made them white in the blood of the Lamb," [will live throughout the ceaseless ages of eternity in the presence of that very mind we seek today] Rev. 7:14 (KJV)