Oct 18, 2016
MY FRIENDS, UNWORTHY, UNWORTHY SO UNWORTHY!!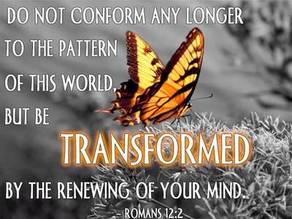 "Let this mind be in you which was also in Christ Jesus, who, being in the form of God, did not consider it robbery to be equal with God, but made Himself of no reputation, taking the form of a bondservant, and coming in the likeness of men.  And being found in appearance as a man, He humbled Himself and became obedient to the point of death, even the death of the cross." Phil 2:5-8 (NKJV) My friends, the mind is that part of our anatomy that God has given us to process our reasoning.
It also controls our attitude, our motives, our actions, our thoughts and our character. All attributes that must be transformed into the image of Christ who left the royal courts of heaven and took on the most humble form of humanity and performed the most lowly of offices so that you and I may receive life eternal and may receive it more abundantly.
And along with our transformation comes a commitment, a commitment that comes from Christ Himself. "If anyone comes to me and does not hate father and mother, wife and children, brothers and sisters, yes, even their own life, such a person cannot be my disciple." Luke 14:26 (NIV) My friends, Christ is not teaching us to hate but, what He is asking for is a relationship and a commitment to His will that is equal to no other.
Peter "was crucified, his head being down and his feet upward, himself so requiring, because he was (he said) unworthy to be crucified after the same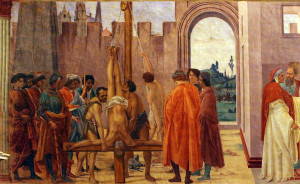 form and manner as the Lord was" (John Fox, Fox Book of Martyrs, p. 4) I can understand Peter's unworthiness and desire not to die in the same Manner as the one who gave it all for his salvation.
"Jesus said to [Peter], "Assuredly, I say to you this night, before the rooster crows, you will deny Me three times." Peter said to Him, "Even if I have to die with You, I will not deny You!" And so said all the disciples." "Those who stood by came up and said to Peter, "Surely you also are one of them, for your speech betrays you." Then he began to curse and swear, saying, "I do not know the Man!" Immediately a rooster crowed." Matt. 26:34-35, 73-74 (NKJV)
That is why He felt unworthy to die in the same manner as Christ. My friends, I look at my life today and the life my Savior has allowed me to live for so many years in-spite of me and I can say with no reservation, Christ has placed a hedge around me each day of my life the same hedge Satan accused God of putting around Job. I can say this because I live today, and I know Christ lives in me. Yes, I am also unworthy.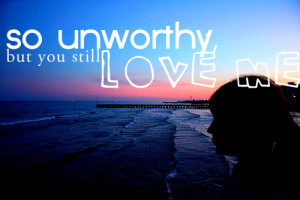 My friends, I speak with humility today and pray as you look at your life and then look at the life of Christ and all He gave up so that we may have life and have it more abundantly you feel as I do. Even my humility I feel is unworthy and as we look at Calvary we must realize "somehow [Christ] thought we were worth saving so, [He] came and changed our life…..and cleaned us up inside."
And all we should be able to say today is, "wide is the gate and broad is the way that leads to destruction, and there are many who go in by it. Because narrow is the gate and difficult is the way which leads to life, and [I pray that I am one of the unworthy] few who find it." Matt 7:13-14 (NKJV)