April 16, 2017
MY FRIEND, SATAN TRIED BUT TO NO AVAIL!!!!!
"And when the devil had ended every temptation, he departed from Christ until an opportune time." Luke 4:13 (ESV) As we study God's word, it's clear that Satan is a strategists in the art of warfare. But it was only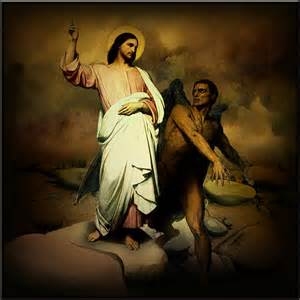 Christ that His strategy was of no Avail starting from the foundation of the world. "Then war broke out in heaven. Michael and his angels fought against the dragon, and the dragon and his angels fought back. But he was not strong enough and they lost their place in heaven……..." Rev. 12:7-9 (NIV)
When Christ was at His weakest, after forty days of fasting, Satan's strategy focused on the desires of the heart the things of this world which takes into count a multiplicity of sins. But his strategy was to no avail. My friends all the principalities, and powers, and the rulers of the darkness of this world could not find a path or to say it best Christ gave no entry into His mind body or soul. But what about you and I.
1 John 4:4 (KJV) states "the one who is in you is greater than the one who is in the world." But that can only occur if we have allowed God's Spirit total control over our life. Remember, Christ forever stayed focused on His mission and His Fathers will for mankind along with the good news of Salvation to all that are sinking deep in sin far from the peaceful shore.
My friends, "When the last steps of Christ's humiliation were to be taken, when the deepest sorrow was closing about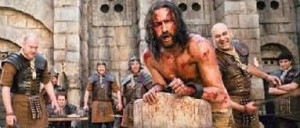 His soul, He said to His disciples, "The prince of this world cometh, and hath nothing in Me." "The prince of this world is judged." Now shall he be cast out. John 14:30 (E.G. White, Desire of Ages p 679)
I can imagine Satan's angels asking the one whose ambition was to be like the most High, If Christ plan is successful what happens to us? So, Satan's final temptation was not the desires of the heart like the first, but His strategy was fear of the pain, suffering and shame of death on a cruel cross.
Satan's plan is put into place, "There stood the Son of God, wearing the robe of mockery and the crown of thorns. Stripped to the waist, His back showed the long, cruel stripes, from which the blood flowed freely. His face was stained with blood, and bore the marks of exhaustion and pain; but never had it appeared more beautiful than now. (E.G. White, Desire of Ages p 735)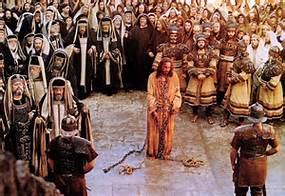 Crucify Him, Crucify Him His blood be on us and our children the crowd rings out from Pilate's court. Oh what a sacrifice, for our salvation. "These things I have spoken unto you…that in Me ye might have peace. In the world ye shall have tribulation: but be of good cheer; I have overcome the world." Christ did not fail, neither was He discouraged, and His followers are to manifest a faith of the same enduring nature." (E.G. White, Desire of Ages p 679)
Christ knew what trials His disciples would face and if our desire is to also be His disciple, we must overcome the world and live as Christ lived as we deny self, as we take up our cross daily and follow Christ [where-ever He may lead.]" Luke 9:23 (NKJV) And through that cross we will obtain power to forever live in the presence of God!!!!   HAPPY EASTER MY FRIENDS!!!