April 10, 2017
WITH GREAT POWER, COMES GREATER RESPONSIBILITY!!!"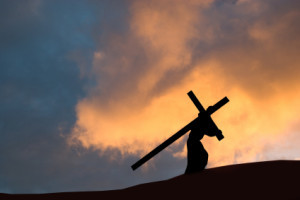 We are "heirs of God and fellow heirs with Christ, provided we suffer with him in order that we may also be glorified with him.  Rom 8:17-19 (KJV) And with God's DNA, we are His disciples, and His mandate states, "If we wish to come after Him, we must deny self, and take up our cross and follow Christ" Matt 16:24-25 (NASB)
My friends, since we know we are a part of this dynasty that will forever reign throughout eternity, there is still that cross one day each of us must carry. Because if we are a child of God, we are also His disciple and our responsibility must remain, what is God's will and our responsibility to Him. But the man who says in His heart there is no God while scoffing and walking according to their own lusts.
And saying, "Where is the promise of His coming? For since the fathers fell asleep, all things continue as they were from the beginning of creation." [His allegiance and responsibility is to self not God] Peter 3:3-4 (NKJV) So as God's elect we must understand there is a refining process, which like gold must go through a tried and trial process, of refining and purifying in order to produce a pure product.
The first step is to heat the gold, which in our Christian Journey are trials of faith as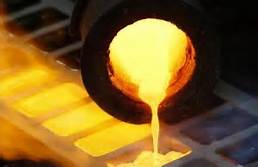 we carry our Cross and follow our Savior wherever He may lead. This my friends, purifies us for God's Pure and holy kingdom. "So that the proof of our faith, being more precious than gold which is perishable, even though tested by fire, may be found to result in praise and glory and honor at the revelation of Jesus Christ.
And though [we] have not seen Him, [we] love Him [and will obey His precepts], and though [we] do not see Him now, but believe in Him, [we] greatly rejoice with joy inexpressible and full of glory, obtaining as the outcome of our faith the salvation of our soul" 1 Peter 1:7-9 (KJV)
My friends, we now have a set road-map before us that will never change, no short-cuts therefor the requirements remain the same "Love God with all our heart, soul, strength and mind'; and, 'Love our neighbor as our-self [Follow those steps and eternal life is ours]" Luke 10-27-28 (KJV) Yes we all desire heaven, and yet we "turn away because of the refining process and the commitment to serve.
Think of what it means to say "No" to Christ." And now think eternal salvation, and what it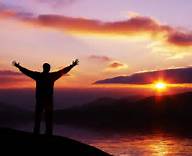 means to say yes to God as we allow our faith to go through that refining process along with great tribulations, [as we praise God because we have] washed our robes and made them white in the blood of the Lamb."
[And then we hear, well done, good and faithful servant] Rev 7:14 (NKJV) And oh what joy, being part of that great multitude John saw that no man could number who will forever live throughout the ceaseless ages of eternity in the presence of God.
My friends, Grace still abounds, [And we must]work the works of him that [has] sent us to do His will], while it is day:[ because soon]the night will come, when no man [or woman] can work. [and] as long as God's Spirit shines through us out into the world, [we will remain the] light of the world." John 9:4-5 (KJV)