June 30, 2015
MY FRIENDS, DON'T GET SO FAR OUT IN HEAD OF THE PARADE THAT YOU DON'T HEAR THE MUSIC!!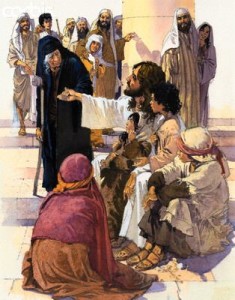 My friend, most of our lifestyles are comfortable, even though we struggle from day to day to make ends meet. What I am trying to say is God is blessing us far more than we can explain, or care and try to explain.
But there are those who I would call the majority or the overall makeup of our communities that live from day to day with no hope of moving beyond the darkness they find themselves in, individuals that are just existing in a zombie like mentality. But friends, they are still God's children and heirs to His kingdom and have just as much a right to enter God's kingdom one day, as we do.
They are the majority, not the minority and we as God's chosen must not move so far out in front of the parade that we no longer hear their plea for help or care to hear it. In addition, it all happens in a world where the spiritual compass points towards perdition and they never understanding why.
The good shepherd lays down his life for the sheep. He who is a hired hand and not a shepherd, who does not own the sheep, sees the wolf coming and leaves the sheep and flees, and the wolf snatches them and scatters them.
He flees because he is a hired hand and cares nothing for the sheep. My friends, God has commissioned us to go "The Spirit of the Lord is upon [us], because he has anointed [us] to
proclaim the good news to the poor. He has sent [us] to proclaim liberty to the captives and recovering of sight to the blind, to set at liberty those who are oppressed, o proclaim the year of the Lord's favor." Luke 4:18-19 (ESVV)
Those who hear God's voice, those who walk in the footsteps of Christ and who have been saved by the transforming power of His love and grace through faith. These are God's faithful who hear and recognize our Saviors voice when He tells us to go feed His sheep, while telling them of the love, grace and mercy of a risen Savior.
My friends remember, whatever affects one directly, affects all indirectly. "I can never be what I ought to be until you are what you ought to be. This is the interrelated structure of reality." Martin Luther King Jr.
As Christians we must individualized our stance on our compassion for those who are just existing with no hope of moving ahead mentally physically or spiritually. Ezekiel says it best in Ezekiel 16:49-50 (KJV) "Now this was the sin of your sister Sodom: She and her daughters were arrogant, overfed and unconcerned…."
That says  it all my friends, we have become unconcerned to the plight and salvation of others" and it has less to do with them than it has to do with us and what our responsibility is to serve. Remember Christ tells us the rocks will cry out if we don't.
So we must not "get so far ahead of the parade that we don't hear the music!! Or the pleas of those behind us, that need our direction. As Christians, our Character to be like Christ is shaped from our service for Christ.
We don't get into heaven, by going to church, or by being moral. We don't even get into heaven by being good. No! we only get into heaven by loving as Christ loved, and Caring as Christ cared, especially for the vulnerable and needy and for those who just don't know.
Christ has made us all heirs to His kingdom. and Christ will ask us one day, where is thou brother and sister, and we know what happen to the last person who responded to God by saying "am I my brother's keeper."
So friends stay focused, remain faithful, love one another and endure till the end and never forget to STUDY&PRAY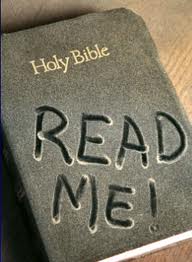 .