June 22, 2015
MY FRIENDS, HOW LONG BEFORE WE BELIEVE?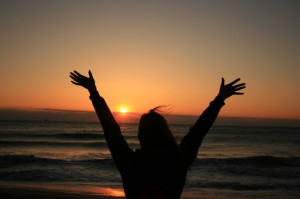 "Why do we sing when no one is listen? Why do we sing when nobody cares? Why do we sing when we could be doing something else; Or pursing the things of this world?" And than we answer our own question, "We must sing 'cause we cannot keep silent! We must sing 'cause He gave us a song! We must sing 'cause He has redeemed us, We must sing praises to Our God."
My friends, our faith must hold firm, we must never loose sight of Christ second coming or stop praising God for what He is doing and continues to do in our life. We must fix our eyes on the prize, eternal life. And that takes faith.
Now Elijah the Tishbite, from Tishbe in Gilead, said to Ahab, "As the LORD, the God of Israel, lives, whom I serve, there will be neither dew nor rain in the next few years except at my word." 1 Kings 17:1 (NIV) After 3 years of no rain, Elijah goes back to Ahab.
"Now therefore, send and gather all Israel to me on Mount Carmel, the four hundred and fifty prophets of Baal, and the four hundred prophets of Asherah, who eat at Jezebel's table." At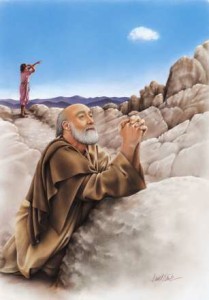 this point, Elijah's only concern was to bring Israel back to the reality that there was only one true God, and you must serve Him. "How long will you falter between two opinions? If the Lord is God, follow Him; but if Baal, follow him."
Now the question is presented to God's chosen in the 21st century, "How Long?" Prophecies are being fulfilled "How long?" It will not be easy to lay aside "every weight, and the sin which doth so easily beset us" If we will not allow Christ to be the "Author and finisher of our Faith."
So my friends, it must become  personal, ask yourself "How Long" I suggest you go back and read all of 1 Kings 17, and 18 but where I need you to focus on today is after the Mount Carmel experience when Elijah faith must now bring back the rain, that three years earlier He had predicted would stop.
He tells Ahab, "Go up, eat and drink; for there is the sound of abundance of rain." Then Elijah tells his servant to "Go up now, look toward the sea." So he went up and looked, and said, "There is nothing." And seven times he said, "Go again." Then on the seventh time His servant said "There is a cloud, as small as a man's hand, rising out of the sea!"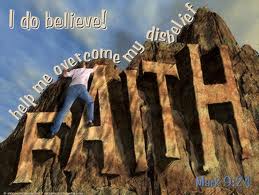 "This was enough. Elijah did not wait for the heavens to gather blackness. In that small cloud he beheld by faith an abundance of rain; and he acted in harmony with his faith, sending his servant quickly to Ahab with the message, "Prepare thy chariot, and get thee down, that the rain stop thee not." 1 King 18:44 (NKJV)
My friends, Faith such as this is needed in the world today faith that will lay hold on the promises of God's word and refuse to let go until Heaven hears" "Through faith God's children have "subdued kingdoms, wrought righteousness, obtained promises, stopped the mouths of lions, quenched the violence of fire, escaped the edge of the sword, out of weakness were made strong, waxed valiant in fight, turned to flight the armies of the aliens." Heb. 11:33-34. (NKJV) (E.G. White Prophets and Kings pp 157)
God has told us in Mark 9:23 (KJV) all things are possible to him that believeth." So "How long?" Now, you can answer your own question again, It want be long, soon, the Father will say to His Son, Let's go get my Children. My friends, are we ready?
So friends stay focused, remain faithful, love one another and endure till the end and never forget to STUDY&PRAY