Aug 29, 2017
MY FRIENDS, THE TEST OF A TRUE SOLDIER IS?
In Judges 7:1-20 (NKJV) the narrative begins with, "the Spirit of the Lord came on Gideon, His mandate was to go to war with the Midianites. Gideon then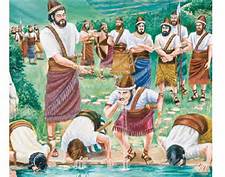 blew his trumpet, summoning the men of Israel to arms, 32,000 headed the call. But God told Gideon it was to many, they would only claim victory for themselves instead of recognizing that it was all God.
So then, Gideon ask if anyone "trembles with fear" or were concern about home and family can leave. 22,000 returned Home leaving only 10,000. God told Gideon, "there was still too many. His mandate was now, take them down to the water, and the final test for discipleship the Lord told Gideon, "everyone who laps from the water with his tongue, as a dog laps, you shall set apart by himself.
Likewise everyone who gets down on his knees to drink." And the number of those who lapped, putting their hand to their mouth, was three hundred men; but all the rest of the people who got down on their knees to drink water were sent home. My friends, like the Rich young ruler only one thing he lacked which tells a child of God there is no grey areas with God, His Son was sent to demonstrate a pure character fit for eternity.
Then the Lord told Gideon, I will save you, and deliver the Midianites into your hand with this faithful few. So out of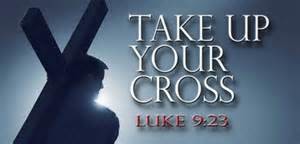 32,000 fighting soldiers only 300 had the character that exemplified what God was looking for in a dedicated soldier. Only three hundred came battle ready. "For the Lord, knows our true Character "He examines each of us…He knows our thoughts before we think them" Ps 139:1-2 (KJV)
Also, if anyone come to me, and hate not his father, and mother, and wife, and children, and brethren, and sisters, yea, and his own life also, he cannot be my disciple. And whosoever [is not battle ready] and doth not bear his cross, and come after me, cannot be my disciple. My friends, we do not determine the test that qualifies us for discipleship only God. Luke 14:26-27 (KJV)
In addition, the prince of darkness goal is not to sift the chaff for they already belong to him, because he knows there foundation is not centered on the word of God and His Spirit. But His goal is to sift the wheat who is God's true followers, His elect, the chosen three-hundred. The one's who searches there soul, while dying to self-daily.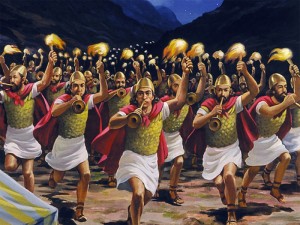 Therefore Satan will use whatever means necessary to try and destroy their Character. But God's faithful knows they "can do all things through Christ, [because he gives each of us strength." To defeat the enemy] Phil. 4:13. So God's faithful endures as they continue to stay focused, and hold onto the promises of God, as there faith and passion to serve, prepares them for the kingdom.
"Therefore we must take the shield of faith with which we will be able to quench all the fiery darts of the wicked one and the sword of the Spirit, which is the word of God; praying always with prayer and supplication in the Spirit." The narrative ends with Gideon, and his three hundred faithful never having to fight the battle, only holding their torches in their left hands, with trumpets in their right, while blowing, as they shouted, "A sword for the Lord and Gideon. For the battle was God's from the beginning to win.