Aug. 17, 2017
MY FRIENDS, THIS IS WHAT GOD WANTS, ARE WE READY?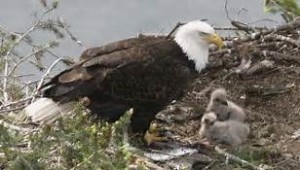 When an eagle is born and grows into maturity, by observation they recognize the usefulness of their wings and what separates them from a chicken who only flaps in a never ending and motionless pursuit to fly but never. When the baby first arrives and finds itself in a massive nest, It's lost, and can't see over the top. That's when the mother gives her child stability, a steady routine, constant nourishment, all the things you pour into a child at birth which allows them to grow to adulthood.
The child does not instinctively know how to fly, like all children they must be taught, but mostly they learn by watching other eagles soaring in the sky, as they realize that is my destiny as the mothers amazing tenacity shows her young, this is what I want you to do, this is where I need you to go, these are the heights I need you to achieve.
Paul tells us in 1 Cor. 11:1 (KJV) "Imitate me, as I also imitate Christ." Because in the end it's all about Christ and what we must do to accomplish His will, not ours. "Do you not know? Have you not heard?  The Everlasting God, the Lord, the Creator of the ends of the earth Does not become weary or tired. His understanding is inscrutable.
He gives strength to the weary, and to him who lacks might He increases power. Though youths grow weary and tired, and vigorous young men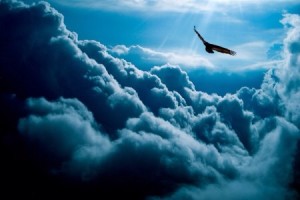 stumble badly, yet those who wait for the Lord will gain new strength; They will mount up with wings like eagles, They will run and not get tired, They will walk and not become weary." Isaiah 40:28-31 (NASV)
As the eagle goes through the various stages from birth to maturity, so the Creator has planed the renewing process of his chosen generation, And as we "wait for the Lord we will gain new strength, and like the eagle there is a process a transformation that only happens through His Spirit. In addition, each of God's children are different.
Maturity comes at different stages throughout one's life, but what is important to the child of God who seeks life eternal and to everyone who waits for the Lord, we will all cross into the promise land if we have faith and endure. The disciples had a little over three years to grow into maturity. And during this time Christ gave His disciples stability, a steady routine, and constant nourishment, of His love which allowed them to grow spiritually.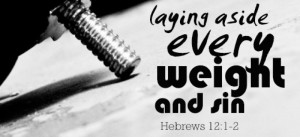 And when Christ time on earth was over He told His disciples, "the Helper, the Holy Spirit, whom the Father will send in My name, He will teach you all things, and bring to your remembrance all things that I said to you." My friends we are also Christ disciples and by now we should have become adults, because He has given us stability, and spiritually this is where He needs us to go, and these are the heights he needs us to achieve.
Which requires each of us to carry our cross as we "lay aside every weight, and the sin which doth so easily beset us, while running with patience the race that is set before us [by Christ, as we cry out daily not my will but thy will be done.] Heb. 12:1 (NKJV) And one day soon we'll enter eternity and continue to cry out, "Alleluia! heaven is cheap enough."