MY FRIENDS, IF WE HUNGER AND THIRST AFTER RIGHTEOUSNESS WE WILL BE FILLED!
In Luke 11:1 (NKJV) it tells us "as Christ was praying in a certain place, when he ceased, one of his disciples said unto him, Lord, teach us to pray" and "The Lord's prayer" it is called, is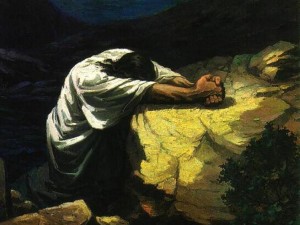 what He taught them, because only the Lord can fulfill our daily petitions if we believe, because it then becomes a prayer about a God who knows our every need even before we ask Him.
And a God who is willing to "give us this day, our daily bread." Not our weekly, monthly, or our yearly bread, but our daily bread. This is where I want to take you today my friends, because this journey to the kingdom that Christ has placed us on requires a daily walk with our Savior. Christ tells us in John 6:35 (KJV) "I am the bread of life. Whoever comes to me will never go hungry, and whoever believes in me will never be thirsty."
What an awesome promise to His chosen generation who seeks His presence "whoever comes to me will never hunger, or thirst" and if I read that right, never is an infinite number which has no end and  if we thirst after righteousness: we shall always be filled. In addition, our Savior is telling us we have to also crave Salvation.
It must be a passion we seek daily just like our craving for physical nourishment, we must also crave daily to be filled spiritually, and it can only come from God's word and the indwelling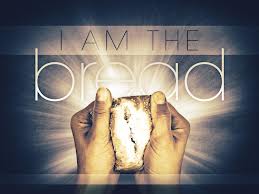 of the Holy Spirit, for if we seek our Savior with a passion our focus will no longer be of this world "but whoever drinks of the water that [our Savior] shall give will never thirst….[because He]will become in [us] a fountain of water springing up into everlasting life." John 4:14 (NKJV)
"The Bread of Life," and a fountain of water who lives in us; and once we have been filled spiritually we then will allow self to die and begin to live by faith in the bread of life who is the Son of God, who loves us and gave Himself for all who believes." For He is the "living bread that came down from heaven and Whoever eats of this bread will live forever. This bread is my flesh, which I will give for the life of the world." John 6:51 (NKJV)
Now my friends, what will you give in return for eternal life. Remember Salvation is free, but at what price. Let's never forget we were on the auction block when Christ saved us, a slave to sin, and the god of this world, but our Savior paid the ultimate price for us which was his own blood that was shed on Calvary. And now because of what Christ has done for each of us we should be willing to give Him our all.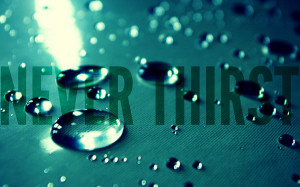 Paul tells us in 1 Cor.15:10 (NKJV) "But by the grace of God I am what I am, and His grace toward me was not in vain; but I labored more abundantly than they all, yet not I, but the grace of God which was with me." Yes my friends, we must make it a personal challenge to ourselves and work harder than anyone else, as we serve the Lord, and take the good news of the gospel to everyone.
For Christ tells us "Truly, truly, I say to you, it was not Moses who gave you the bread from heaven, but my Father gives you the true bread from heaven. For the bread of God is He who comes down from heaven and gives life to the world." John 6:32 (NKJV) and today this becomes our mandate, that we "go into all the world" and tell them about the bread of life from heaven as we let our light so shine that all may see Christ in us.
So friends stay focused, remain faithful, love one another and endure till the end and never forget to STUDY&PRAY