March 24, 2015
MY FRIENDS, DO WE HAVE A PASSION FOR THE JOURNEY AND HIS APPEARING?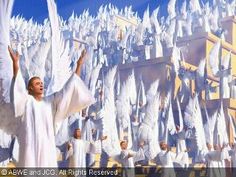 Today, let's go to a place that many have attempted but few have succeeded, a place that may take a moment for some, or a lifetime for others, a place, if we seek God's kingdom must all get too, for it is a requirement for entry into the promise land.
And that place my friends, is in the very presence of God and the heavenly host and all the angels singing holy, holy, holy oh God almighty! and as you develop through your faith and endurance this passion, I need you to also develop this same passion for the journey ahead.
Remember, it is God who will choose those who are "safe to save," it is God who will look at the entire journey and determined that our faith was that of a mustard seed, able to say unto any mountain, "Move from here to there,' and it will move; [because] nothing was impossible [for God's faithful on this journey]" Matt 17:20 (NKJV)
In addition, all who have been willing participants in the controversy between good and evil. My friends our battle scares that we acquire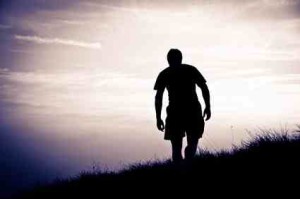 throughout our lives must produce a passion for the battle, along with a feeling, and a determination which can only be defined by our actions to serve a risen Savior.
A passion to serve Christ in the good times and the bad, when the sun is shining bright or when it can scarcely be seen over the horizon. Paul tells us in Gal. 5:24 (NASB) "Now those who belong to Christ Jesus have crucified the flesh with its passions and desires."
Paul, in that text is speaking of another type of passion that we crave through the influence of the god of this world, and with that type of passion our mind is not focused on the things above, but on the things that are on this earth.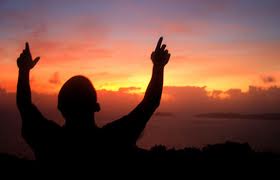 So until we desire the passion of God's spirit to transform our lives as we die to self each day, we will continue to live with the passion that only leads to perdition. "I do not understand my own actions. for I do not do what I want, but I do the very thing I hate…
For I know that nothing good dwells within me, that is, in my flesh. I can will what is right, but I cannot do it. For I do not do the good I want, but the evil I do not want is what I do….." Romans 7:15-20 (KJV) My friends doesn't that text give us some indication of the battle we face on this Journey.
Paul "fought the good fight, [he did] finished the race, [he did keep] the faith. [and now] Finally, there is laid up for [him] the crown of righteousness, which the Lord, the righteous Judge, will give to [him] on that Day, and not to [him] only but also to all who have loved His appearing. 2 Tim 4:7-8 (NKJV)
My friends we must have a passion like Paul for this fight to the finish line and "His appearing" So our goal today must be to die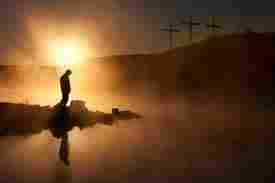 to the passion that Satan offers, and too be alive in the passion of God's presence a process that we can't obtain overnight but a process of continuous faith, endurance, and the study of God's word.
The world is deteriorating before our very eyes. The battle is now over our Character, but only you can decide the outcome for your soul, because the war is won, Christ will soon come to take those with the passion to serve and to carry our cross on this journey to the promise land.
So "choose you this day whom you will have a passion for; whether the gods in whose land ye now dwell that one day will be destroyed:" or will you have the passion for the true God that stretches beyond the boundaries of human intelligence all the way to His kingdom, and will continue throughout the ceaseless ages of eternity!!
So friends stay focused, remain faithful, love one another and endure till the end and never forget to STUDY&PRAY