MY FRIENDS, WE CAN SEE THE PROMISE LAND, WHY CAN WE NOT CROSS OVER?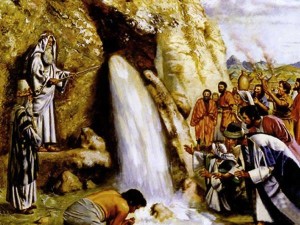 "God gave Moses a mandate, "Take the rod; you and your brother Aaron gather the congregation together. Speak to the rock before their eyes, and it will yield its water; thus you shall bring water for them out of the rock……."
So Moses took the rod from before the Lord as He commanded him……. Then Moses lifted his hand and struck the rock twice with his rod; and water came out abundantly..…..
Then the Lord spoke to Moses and Aaron, "Because you did not believe Me, to hallow Me in the eyes of the children of Israel, therefore you shall not bring this assembly into the land which I have given them." Num. 20:1-13 (NKJV)
Such terrible consequences, for such a minor offence. But my friends, all sin, is an abomination unto the Lord even the minor one's. Deu. 34:1-5 tells us, "Moses went up…..to the top of Pisgah, which is across from Jericho.
And the Lord showed Moses all the [promise] land……, Then the Lord said to him, "This is the land of which I swore to give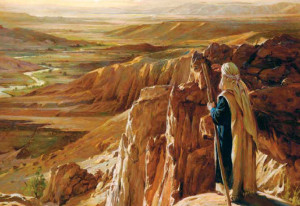 Abraham, Isaac, and Jacob, saying, 'I will give it to your descendants.' I have caused you to see it with your eyes, but you shall not cross over."
So Moses the servant of the Lord died there in the land of Moab, according to the word of the Lord." my friends let's focus on grace today. Were it not for grace where would we be, for God gives us grace even though, we tell our boss that little white lie, why we missed work the day before.
God gives us grace even though, we will sit down in front of our TV's several hours as corporate advertisers and the god of this world manipulates our mind and time. And God  gives us grace even though, we continue to carry out our usual "socially acceptable sins" that we claim harms no one.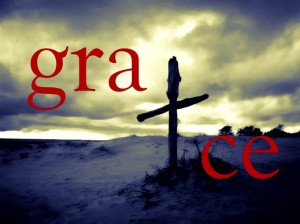 As I look at our world, and sin abounds, God's grace and "Spirit shall not always strive with man," it will end soon, so today, we must allow ourselves to be totally crucified with Christ as we deny ourselves, and take up his cross and follow him.
If we delay, the Lord will "come as a thief in the night" and tell us, "This is the land of which I swore to give to my chosen people, a royal priesthood, a holy nation, God's special possession," "I have caused you to see it through my Word and Spirit, but you chose not to cross over" my friends, your choice.
It was your choice not to "lay aside every weight, and the sin which doth so easily beset you, and it was your choice not to run with faith and endurance the race that was set before you," Heb. 12:1 (KJV paraphrased) God is looking for dedicated soldiers to enter the Promise Land.
We must all remember "If any man be in Christ, he is a new creature: old things are passed away; behold, all things are become new." 2 Corinthians 5:17. (KJV) "Those who become new creatures in Christ Jesus will bring forth the fruits of the Spirit, "love, joy, peace, long-suffering, gentleness, goodness, faith, meekness, temperance." Galatians 5:22, 23.
"They will no longer fashion themselves according to the former lusts, but by the faith of the Son of God they will follow in His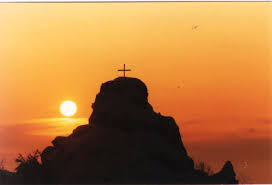 steps, reflect His character, and purify themselves even as He is pure. The things they once hated they now love, and the things they once loved they hate" (E. G. White Steps To Christ, pp 58)
My friends God's grace did not run out on Moses even though he was denied entrance into the promise land on this earth that would eventually pass away. But because of his sincere faithfulness and repentance and God's grace and mercy he was given an early reward, he now resides in the royal domain, of the heavenly courts above.
My friends it's personal. "The angels have pull back the curtain" of prophecy and we all see how close the god of this world and all who follow Him are to reaching their cup of indignation, God will stand soon and tell his Son let's go get our children." God's word has shown us the promise land, are we prepared to cross over?
So my friends today. Stay focused, remain faithful, love one another and endure till the end and never forget to STUDY&PRAY