Nov. 24, 2014
MY FRIENDS, "I WILL BLESS THE LORD AT ALL TIMES; HIS PRAISE SHALL CONTINUALLY BE IN MY MOUTH"
"My soul shall make its boast in the Lord; The humble shall hear of it and be glad. Oh, magnify the Lord with me, And let us exalt His name together." Ps. 34:1-2 (NIV)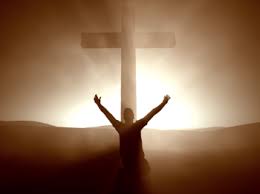 My friends, at all times does not tell us, we should skip a day praising God, or go into time out while we are in the barber or beauty salon, or at the mall. We must represent Christ and praise His name at all times, no matter what situation or circumstances may arise in our life.
Praise Him when the sunset glows, praise Him when we smell the aroma of fresh bread coming out of the oven, and when we hear the sound of birds outside of our window each morning, as we are awaken by the hand of God as we recognize His presence.
But my friends, we must also praise God, when the sun does not shine at all, or when we are lacking the funds to even buy bread, or when a love one is no longer awaken by the hand of God. Our God must be praised always, forever "sitting on the throne of our heart" as He guides us on this journey He has placed us on.
In addition, He's in control, He knows everything about us, "Are not two sparrows sold for a cent? And yet not one of them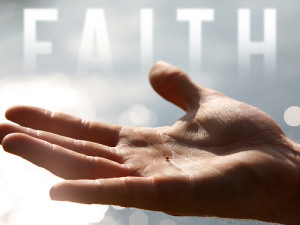 will fall to the ground apart from your Father. But the very hairs of your head are all numbered. So do not fear; you are more valuable than many sparrows Luke 12:7 (NASB)
"While He was on the way to Jerusalem, He was passing between Samaria and Galilee. As He entered a village, ten leprous men who stood at a distance met Him; and they raised their voices, saying, "Jesus, Master, have mercy on us!" When He saw them, He said to them, "Go and show yourselves to the priests."
And as they were going, they were cleansed. Now one of them, when he saw that he had been healed, turned back, glorifying God with a loud voice, and he fell on his face at His feet, giving thanks to Him. And he was a Samaritan. Then Jesus answered and said, "Were there not ten cleansed?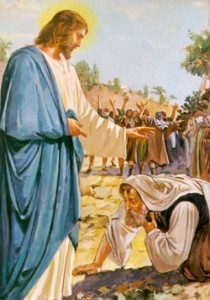 But the nine where are they? Was no one found who returned to give glory to God, except this foreigner?" And He said to him, "Stand up and go; your faith has made you well." Luke 17:11-19 (NASB) My friends isn't it amazing we are all God's Children that is why,
"He causes His sun [or Son] to rise on the evil and the good, and sends rain on the righteous and the unrighteous." Matt 5:45 (NASB) He told the leper who had returned to give praises to the one who had transformed his life "your faith has made you well."
But there were nine others who were healed, what type of faith did they have? As one that ask for guidance in all of  my studies I would say only one leper had faith, but because that one, who recognized the presence of God when it was in front of him, the other nine benefited.
In addition, he praised and glorified God's name daily, even in the terrible condition of being ostracized from society because of his condition. my friends I would imagine that  God's name was forever imprinted in his mind as he seeked God daily, with sincere and heartfelt prayer, too be healed, and his prayers were answered.
In addition, Because he was a Samaritan, the other nine, probably had nothing else to do with him, thus missing another chance of being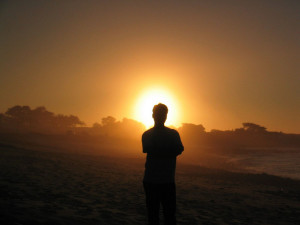 in the presence of someone who had a personal relationship with the one who had come to redeem mankind from the god of this world.
It is not just about our praise, it is also about the world that also has the privilege of the sun or Son to shine on them, recognizing who provides what they take for granted, through us, as we fulfill Christ mandate, "receiving power after "the Holy Ghost has come upon us, going out and  witnessing for our Savior, both in Jerusalem, and in all Judea and in Samaria, and unto the uttermost part of the earth." Acts 1:8 (NASB)
So my friends today. Stay focused, remain faithful, love one another and endure till the end and never forget to STUDY&PRAY