Oct. 15, 2017
MY FRIENDS, THERE IS A PEACE IN BELIEVING!!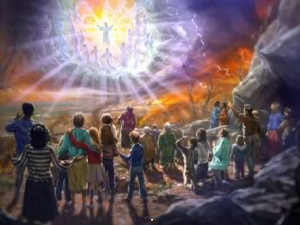 Satan's strategy is to keep God's children infatuated with the chaos that surrounds us daily. But, if our desire is Salvation from the penalty of our transgressions, then our focus must forever be on "the Lord Himself descending from heaven with a shout, with the voice of the archangel, and with the trump of God: as the dead in Christ rise first: Then we, [we meaning ourselves and others must have some desire or a peace in believing that no matter what is going on around us heaven remains our destination.
And we will not give up until we] which are alive and remain are caught up together with [all we hold dear to our hearts] in the clouds, to meet the Lord in the air: and so shall we forever be with the Lord." 1 Thess. 4:16-17 (KJV) My friends, we must also become serious about that word forever, and the nearness of when forever will start.
Which means we must move away from the greed and selfishness that lies "underneath the golden-threaded silk of materialistic" things that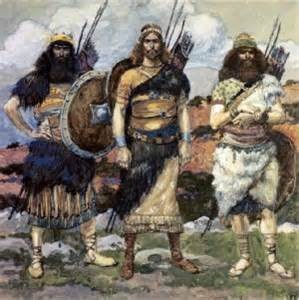 consumes us daily and focus on the peace in Believing that Heaven is not a fairy-tale or a fable but a real place that gives us peace in believing "eye hath not seen [this place], nor ear heard, neither have entered into the heart of man, the things which God hath prepared for them that love him." 1 Cor 2:9 (KJV)
But in-order to receive that peace there must also be a passion that consumes us daily as to what God's will is for our life which can only be found in God's word as we allow His Spirit to guide us in all truth and understanding. 'These are the names of the mighty men in David's army: Adino the Eznite: he lifted up his spear against eight hundred, whom he slew at one time.
And after him was Eleazar the son of Dodo the Ahohite, one of the three mighty men with David, when they defied the Philistines that were there gathered together to battle, and the men of Israel were gone away: He arose, and smote the Philistines until his hand was weary, and his hand clave unto the sword: and the Lord wrought a great victory that day" 2 Sam. 23:8-10 (KJV)
My friends, we must also become mighty men and women in the army of God. The same power that wrought a great victory with David's mighty men can also wrought a great victory over the enemy in our lives and the lives of all we proclaim the good news to. These mighty men recognize the power that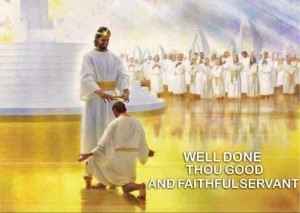 was within a stone in a boys hand that killed Goliath. And that same power, they believed could wrought a great victory if they had peace in believing.
So today we must recognize the power that defeated Satan at Calvary and rose again so that we my live throughout the ceaseless ages of eternity in God's pure and holy Kingdom. And "when we must carry our cross "while going through great tribulation, and through our affliction our robes are washed and made white in the blood of the Lamb." Rev. 7:14 (KJV)
That is when, Power and grace will say it is finished and then Peace and Victory will tell His faithful well done good and faithful servant: thou hast been faithful over a few things, I will make thee ruler over many things: enter thou into the joy of thy lord" Matt 25:21 (KJV)