Sep. 10, 2017
MY FRIENDS, ONLY UNDER HIS WINGS WILL WE SURVIVE!!
"He who dwells in the shelter of the Most High will abide in the shadow of the Almighty. I will say to the Lord, "My refuge and my fortress, My God, in whom I trust!" For it is He who delivers you from the snare of the trapper and from the deadly pestilence. He will cover you with His feathers, and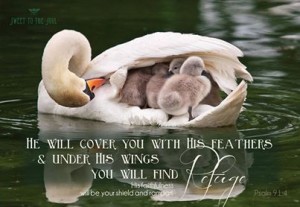 under His wings you may seek refuge; His faithfulness is a shield and bulwark.
You will not be afraid of the terror by night, or of the arrow that flies by day; Of the pestilence that stalks in darkness, or of the destruction that lays waste at noon. A thousand may fall at your side and ten thousand at your right hand, but it shall not approach you." Ps 91:1-7 (NASB) My friends, those six words, "but it shall not approach you," is where we will focus our attention.
An article in National Geographic provided a penetrating picture of God's protection. After a forest fire in Yellowstone National Park, forest rangers began their trek up a mountain to assess the inferno's damage. One ranger found a bird literally petrified in ashes, perched on the ground at the base of a tree. Somewhat sickened by the eerie sight, he knocked over the bird with a stick.
When he struck it, three tiny chicks scurried from under their dead mother's wings. The loving mother, keenly aware of impending disaster, had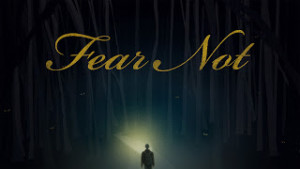 carried her offspring to the base of the tree and had gathered them under her wings, instinctively knowing that the toxic smoke would rise. She could have flown to safety but had refused to abandon her babies.
When the blaze had arrived and the heat had scorched her small body, the mother had remained steadfast. Because she had been willing to die, so that those under the cover of her wings would live. (Author Unknown) "He will cover you with His feathers, and under His wings we may seek refuge." My friends, under The wings of our Savior is that place where His promises of life eternal become real, that place where the enemy will never "be able to approach us" because, "affliction shall not rise up the second time." Nahum 1:9 (KJV)

My friends, we must "remain steadfast, unmovable always abounding" under the cover and refuge of His wings. And one day soon His faithful will live in that city prepared for the redeemed that need no sun, neither of the moon, to shine in it: for the glory of God will lighten it, and the Lamb is the light thereof." Rev 21:23 (KJV)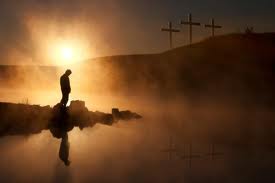 But we must also understand in our attempt to get to the promise land Satan will not stand by idol. Remember, he is our enemy who lays many obstacles in our path which will entice us to leave from under our Savior's wings and follow Satan to perdition. So our focus must remain on Calvary and on our Savior's many promises in His word and not on the things of this world.
Friends, Christ died a cruel death for our Salvation so that we may live and remain covered with His feathers, and under His wings find refuge in all situations and circumstances of our life. So let's continue to cry out to the Master, "not my will but thy will be done" while standing firm on His promises of "unmerited and Divine favor" that He bestows and "renews upon His faithful each morning."