Sep. 17, 2017
MY FRIENDS, FOCUS ON THE SOUND OF CHAOS AND RESPOND!!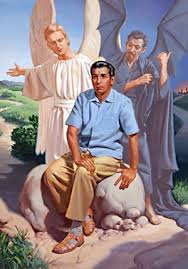 Week to week we practice the attributes of being a Christian, but we fail to hold ourselves accountable for the truth that we profess to others. We agree with the message we've known from our youth and we claim to love the Lord but we never learn to fear the Lord because we have grown accustom to our on rhetoric while ignoring Gods Spirit telling us, "whether you turn to the right or to the left, your ears will hear a voice behind you, saying, "This is the way; walk in it." Isaiah 30:21(NIV)
God's Word must be a part of every thought, activity, conversation, and motive, of our life, until our lifestyle magnifies the life of Christ and Him crucified. "We must also move towards the sound of Chaos," [because] "where chaos looms, [a child of God emerges as they] move toward the sound of that "same evil spirit that prompted rebellion in heaven.
[Because it's that same evil spirit] that continues to inspire rebellion on earth [today] in the children of disobedience along with the same policy which he pursued the angels to rebel against the foundation of the government of God's [pure and holy kingdom.] And, Like him they seek to break down the restraints of the law of God and promise men liberty through transgression of its precepts." (Ellen G. White, The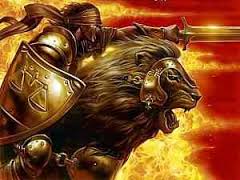 Great Controversy)
And as our blessings are renewed each morning, so we respond daily; Lord not my will but thy will be done, as we "face down the threats" of "all principalities, powers, and the rulers of the darkness of this world and follow a path wherever Christ may lead. My friends, if we are children of God  who is willing to give it all to the Master, we must also be willing to make a path for Christ to enter our hearts as we take that same path towards a world "who seek peace, where there is no peace."
In addition, His faithful few must emerge as warriors for Christ as we put on the whole armor of God and move towards the sound of the tyranny that comes from the god of this world that has taken the world by storm in the direction of perdition as we maintain the courage, fortitude and endurance, while standing up for Christ though the heavens may fall and the earth may pass away while clinging to our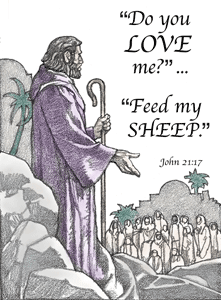 crucified and risen Savior.
A Savior, who will return soon to take His faithful to a place "Eye has not seen, nor ear heard, Nor have entered into the heart of man The things which God has prepared for those who love Him." 1 Cor. 2:9 (NKJV) My friends, all the paths of time, history and prophecy converge at Calvary and Christ second coming. Satan is a clever strategist who knows this, so if he can keep you and I focused on the things of this world, then the sound of chaos and what we as God's chosen must do for those in despair who live with no hope will become secondary.
So today, we must continue to watch and pray for evidence of Christ soon return "learning from the parable of the fig-tree: When it's branch is yet tender, and putteth forth leaves, ye know that summer is nigh: So likewise, when ye shall see [signs of end time prophecy being fulfilled,] know that it is near, even at the door." Matthew 24:32-33 (KJV)