Sep. 26, 2017
MY FRIENDS, ARE WE BLINDED TO OUR SPIRITUAL CONDITION?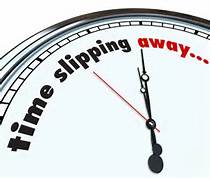 Christ regarded every moment as precious, and it is thus that we should regard it. Life is too short to be trifled away. We have but a few days of probation in which to prepare for eternity. We have no time to waste, no time to devote to selfish pleasure, no time for the indulgence of sin. It is now that we are to form characters for the future, immortal life. It is now that we are to prepare for the searching judgment. (E.G. White, Christ Object Lessons, p 342)
My friends, because of our complacency as God's children we are blinded in regards to what our commitment is to Christ, and the lukewarm attitude in regard to our salvation. God tells us in Revelation 3:17 (KJV) you are "wretched, pitiful, poor, blind and naked," simply because as a church of believers, who claim to believe in Christ death, resurrection and second coming, we have allowed the things of this world especially the materialistic things to control our agenda and the way we serve God.
John tells us in 1 John 2:5-6 (ESV) "But whoever keeps his word, in him truly the love of God is perfected. By this we may know that we are in him: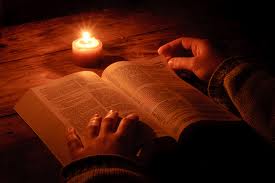 whoever says he abides in him ought to walk in the same way in which He walked." So because, we do not study God's word and allow His Spirit to Guide us in how or Savior walked, we are blind to our own wretched and spiritual conditions.
When Judas, Christ betrayer finally realize, I was blind to who Christ was, and the path He was guiding me on, Satan had already taken full control of his life. And now because of his actions under Satan's control, Christ was condemned to die, "Judas was than seized with remorse [as he] returned the thirty pieces of silver [payment to betray Christ] to the chief priests and elders, [confessing] "I have sinned, for I have betrayed innocent blood."
[And their response was,] "what is that to us?" "That [is now] your responsibility." So Judas threw the money into the temple and left. Then he went away and hanged himself. Matt. 27:3-5 (NIV) Such a sad ending for someone that had been in the very presence of Christ for three years. Scholars have attempted to get into the head of Judas and rationalize his thinking in betraying Christ.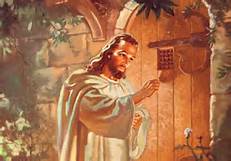 But, what we can say with no reservations, he was blind to his own wretched, pitiful and spiritual conditions. My friends, we are living in the last days of the history of this world. God tells us "I know your deeds, that you are neither cold nor hot. I wish you were either one or the other! So, because you are lukewarm—neither hot nor cold—I am about to spit you out of my mouth." Rev 3:15-17 (NIV)
But, because of the love grace and mercy of God, in the same Chapter He says, But, "Here I am! I stand at the door and knock. If anyone hears my voice and opens the door, I will come in and eat with that person, and they with me. To the one who is victorious, I will give the right to sit with me on my throne, just as I was victorious and sat down with my Father on his throne." Whoever has ears, let them hear what the Spirit says to the churches [and to you and I]." Rev. 3:20-22 (NIV)