Nov. 23, 2014
MY FRIENDS, NO ONE SHOULD BE A VICTIM ON OUR WATCH.
"O death, where is your victory? O death, where is your sting?" The sting of death is sin, and the power of sin is the law; but thanks be to God, who gives us the victory through our Lord Jesus Christ." 1 Cor. 15:55-57 (NASB)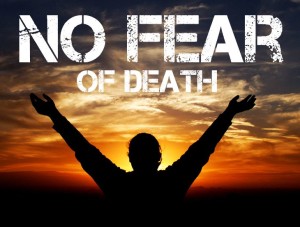 Death, the toll it takes on a love one, the pain, heartache, misery, and a understanding of the vulnerability of life and death and the level of victims and non-victims unprecedented in our life time.
And it all goes back to the being who "said in his heart, "I will ascend to heaven; I will raise my throne above the stars of God, And I will sit on the mount of assembly In the recesses of the north. 'I will ascend above the heights of the clouds; I will make myself like the Most High." Is. 14:13-15 (NASB)
Every day family members, love one's, friends, co-workers, and neighbors have fallen victim to the one who says in his heart I will make myself like the Most High. I can say victim because Webster defines victim as; "a person who is deceived or cheated, as by his or her own emotions or ignorance, by the dishonesty of others, or by some impersonal agency.
But oh my friends, to all of our family members, love one's, friends, co-workers, and neighbors who falls asleep in the Lord, one day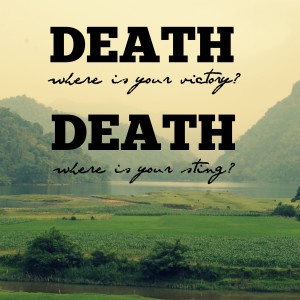 "if we believe that Jesus died and rose again, even so God will bring with Him those who sleep in Jesus.
For this we say to you by the word of the Lord, that we who are alive and remain until the coming of the Lord will by no means precede those who are asleep. For the Lord Himself will descend from heaven with a shout, with the voice of an archangel, and with the trumpet of God.
And the dead in Christ will rise first. Then we who are alive and remain shall be caught up together with them in the clouds to meet the Lord in the air. And thus we shall always be with the Lord." 1 Thess. 4:14-17 (NKJV)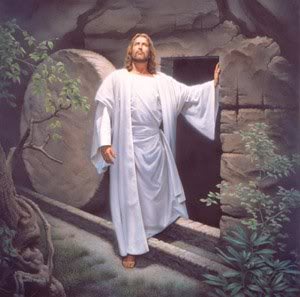 Not victims my friends, but all who die in Christ "are more than conquerors through Him who loved us. For [every child of God must be] persuaded that neither death nor life, nor angels nor principalities nor powers, nor things present nor things to come, nor height nor depth, nor any other created thing, shall be able to separate us from the love of God which is in Christ Jesus our Lord" Romans 8:37-39 (NKJV)
Consistent with this, our Savior made sure we would never be victims on Calvary when He said it is finished. Today the god of this world is constantly devising ways in which to keep our minds occupied, so that we never fully understand, what our responsibility is in this great controversy, and to the one who gave His life so that we never have to become victims.
If you truly love your Lord and Savior, there can be no victims in our life, we must assist God's Spirit in leading them to Christ and one day "All that has perplexed us in the Providences of God will in the world to come be made plain. The things hard to be understood will then find explanation.
The mysteries of grace will unfold before us. Where our finite minds discovered only confusion and broken promises, we shall see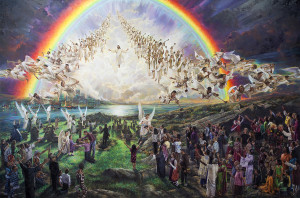 the most perfect and beautiful harmony. We shall know that infinite love ordered the experiences that seemed most trying.
As we realize the tender care of Him who makes all things work together for our good, we shall rejoice with joy unspeakable and full of glory."( E. G.White 9T 286) My friends "The harvest is plentiful but the workers are few," so God need's workers.
There are many souls without hope that will become victims if we don't take the good news too them of our Saviors righteousness. God has chosen us to be his ambassadors in making that happen. As much as we long for a place "Eye hath not seen, nor ear heard, neither have entered into the heart of man" God still has unfinished work. So "set your priorities for the high calling of Christ" as we tell the world that our risen Savior lives.
So my friends today. Stay focused, remain faithful, love one another and endure till the end and never forget to STUDY&PRAY