Aug. 3, 2017
MY FRIENDS, IF CHRIST SEARCHED YOUR HEARTS, WHAT WOULD HE FIND?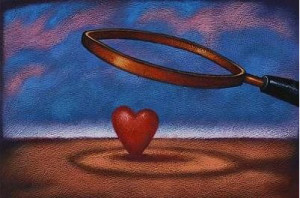 "Search me, God, and know my heart; Try me, and know my anxieties; And see if there is any wicked [or hurtful] way in me, And then lead me in thy way everlasting! Ps 139:23-24 (ESV) My friends, our only path to salvation is for Christ to "Search us through and through until His Spirit abides within our hearts. "It's personal because it is our heart, that God must Search thoroughly, in-order to make our "corruptible heart incorruptible, and our mortal heart fitted for immortality."
Remember, in knowing our heart; and our anxious thoughts; Christ can see if there is any wicked or hurtful way in us, [and then through our faith and endurance] He will lead us through the path of righteousness for His name sake!] Psalm 139:23-24 (AMP) The word "search" is a verb that requires action and in the context of our salvation, that action requires, seeking Christ with a passion daily, so that when He "Examines us…He will know that "scarcely for the righteous we will willingly give our life." 

And through our faith He never stops searching us through and through as He "Creates in us a heart like His, with a steadfast spirit within us" and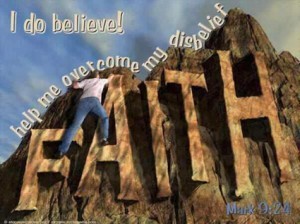 one day with no reservation He will say to His Father, I have searched them and "There is no one on earth like Your children;" for they are "men and women who fear the Lord and shuns evil," who always stand for what is right though "the heavens and earth pass away," because their focus forever remains on a crucified and risen Savior and My will for their lives.
Remember, it is God who will search our heart and choose those who are "safe to save," it is God who will look at the entire journey of our life and see how we finished the course and determined if our faith was that of a mustard seed, who is able to say unto any mountain, "Move from here to there,' and it will move; [because we understood with God's Spirit abiding in our heart daily, nothing was impossible]" Matt 17:20 (NKJV)
Remember the battle is being fought daily over our heart. Satan knows, "Christ came to our world because He saw that we had lost the image and nature of God. He saw that we had wandered far from the path of peace and purity, and that, if left to ourselves, we would never find our way back.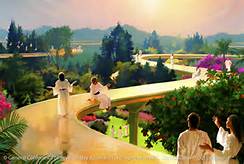 [So] He came with a full and complete [plan], to change our stony heart to a heart of flesh, [and] change our sinful natures into His similitude, that, by being partakers of [His] divine nature, we might be fitted for the heavenly courts…." (E.G. White, From the Heart, P 259)
So, if Satan keeps our heart focused on this world he wins. But if we have that personal relationship with Christ, soon we will be able to say Lord, you have searched me and You know me! You know when I sit down and when I rise up; you discerned my thoughts from afar. You searched out my path and my lying down and You are acquainted with all my ways." [And Now You know "I am safe to save.] Ps 139:1-3 (ESV) And then Christ will say Well done, [My] good and faithful servant! You have been faithful with a few things; you are now in-charge of many things. Come and share your Master's happiness!" Matt 25:21 (NIV)