June 20, 2015
MY FRIENDS, WHAT DO YOU CONSIDER CHRIST GREATEST MIRACLE?
Great!!! Wonderful! Marvelous! Awesome!!! are all adjectives describing miracles preformed by God in fact John states in John 21:25 (KJV) And there are also many other things that Jesus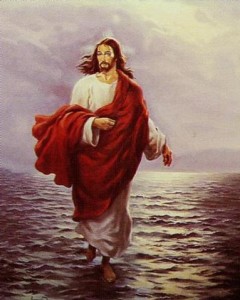 did, which if they were written one by one, I suppose that even the world itself could not contain the books that would be written. Amen."
My friends, today we are going to make it personal as we close our eyes and go back 2000 years too when our Savior walked among us. Now let's  go to Cana in Galilee, to a wedding reception. and observe as Christ performs His first Miracle, turning water into wine.
Now let's go over to Capernaum and watch him cast out demons. Let's remain in Capernaum and witness Him healing a man that is paralyzed. We now walk over to the town of Nain as we approached the town gate, "the dead child of a widow was being carried out. After Jesus saw the widow, he miraculously brought the dead child back to life and gave him back to his mother."
Now that is impressive. After that He calms a raging storm, heals someone else that is demon possessed, then a woman touches the helm of his garment and is healed of a blood disease. He gives a blind man his sight, feeds 5000 people, with 2 fish and five loaves of bread, walks on water, heals a leaper.
In addition, after being in the tomb for three days, brings His friend Lazarus back to life. Then after His on death, raises Himself from the grave, after three days. He Then walks around town a few more days, then He ascends into heaven. impressive, impressive, impressive!!!
So today my friends which of these miracle would you consider the greatest or the one that is most impressive of them all. Well I cannot give an answer for you. but I can give you my own opinion, and it is fact, a miracle that I did not mention because it is probably only impressive and awesome to myself.
The greatest miracle of all time, is when He took a wretched sinner like me, and if He has done the same for you, then you can also make it personal. And that is, He transformed our life from being the sinners we were, to the one who recognizes and believes through our faith in the cross and His word that the transforming power on Calvary absolutely and without any doubt in our minds saved us from the penalty of sin which is death.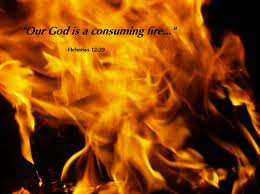 Oh the grace of God! And what Calvary meant for our salvation. Romans 5:7-8 (KJV) tells us "Very rarely will anyone die for a righteous person, though for a good person someone might possibly dare to die.  But God demonstrates his own love for us in this: While we were still sinners, Christ died for us."
which also allows us to become heirs to His kingdom. "But as many as received Him, to them He gave the right to become children of God, to those who believe in His name:" John 1:12 (KJV) And now because of what he has done for us we can't hold it in, his message is like a fire burning inside [us]! It feels like it is burning deep in our bones! And we cant hold his message inside.
we have to tell everyone. Jer. 20:9 (ERV) what God has done for us and that he will do the same for anyone who believes and endures until the end. And then soon after, the greatest miracle of our life will be complete when we receive our reward from Christ Himself, life eternal in His  pure and holy kingdom.
So friends stay focused, remain faithful, love one another and endure till the end and never forget to STUDY&PRAY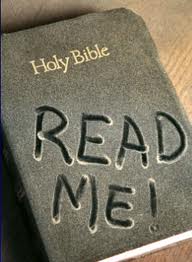 .