June 26, 2015
MY FRIENDS, CAN YOU REMEMBER WHAT YOUR LIFE WAS WITHOUT HIM?
"I  know what my life was without him, and the joy that was mine when he rescued my heart." My friends "There's a place in heaven prepared for us When the toils of this life is over where the saints are clothed in white before the throne singing praises forever, forever more."
But before that can occur, we still have work to do while there is still daylight and God's presence is still manifested in a world where the light of His Spirit grows dimmer each day as we move closer to his second coming.
As God's chosen we must become ambassadors of God's Word, as we carry out Christ Commission to go and tell those with no hope of Gods promises. in Isaiah 25:8-9 (KJV) it states that "God will swallow up death one day in victory; and the Lord God will wipe away tears from off all faces; and the rebuke of his people shall he take away from off all the earth: for the Lord hath spoken it.
And it shall be said in that day, Lo, this is our God; we have waited for him, and he will save us: this is the Lord; we have waited for him, we will be glad and rejoice in his salvation." in a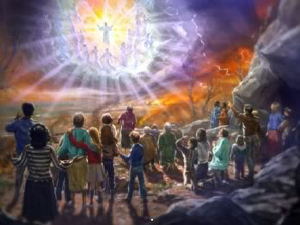 place that "Eye hath not seen, nor ear heard, neither have entered into the heart of man, the things which God hath prepared for them that love him. 1 Cor. 2:9 (KJV)
My friends, we must continually offer up our sacrifice of praise to God by proclaiming the grace, and mercy of our Lord and Savior, Jesus Christ. So as we continue our journey to the promise land. Let's all do as the demoniac who became a living testimony for Christ, as those around him witnessed the transformation from the touch of the Master's hand.
Mark 5:19-20 (KJV) tells us The man from whom the demons had gone out begged to go with him, but Jesus sent him away, saying, "Go home to your friends, and tell them what great things the Lord has done for you, and how He has had compassion on you." And he departed and began to proclaim in Decapolis all that Jesus had done for him; and all marveled."
My friends, we all have a designated assignment that God gives us in this great controversy between good and evil. But we all must have a passion to serve, as we ask Christ "not my will, but thy will be done."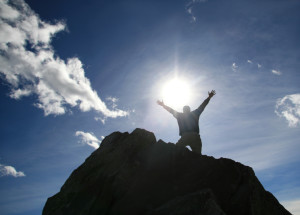 In addition,  as you contemplate what God may ask of you, remind yourself of the high cost that was paid for your Salvation, and the only thing that God ask in return is a sincere and contrite heart that has been transformed into his Character that serves Him with all of our heart and soul.
"He laid aside all the heavenly glory to be God's word in the image of man all to show [us] that grace, faith and mercy was the mystery and wonder of eternity's plan? And then He carried [our] sin onto Calvary and clearly having no guilt of His own He was nailed to a cross of [our] making But He used it to bridge over the void to God's throne.
No wonder they call him Savior, Jesus the Lamb of God. I wasn't there, when the earth was created so, I've no proof that he hung every star, but I know what my life was without him and the joy that was mine when he rescued my heart." (Larnelle Harris)
So friends stay focused, remain faithful, love one another and endure till the end and never forget to STUDY&PRAY