June 25, 2015
MY FRIENDS, THE CROSS AND SALVATION MUST BECOME REAL TO US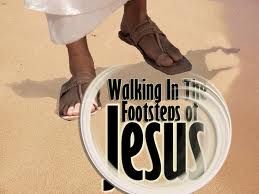 "Holy, holy, holy, as we look up and that day has finally arrived!! Hope my friends, this is the picture we want imprinted into our mind and on our heart every waken moment. As God's chosen our mandate is to "proclaim to those who live on the earth to every nation, tribe, language and people" this same hope, and the good news of the gospel.
But it must become real to us a "Breaking News" event as we tell the world "For yet a little while, And He who is coming will come and will not tarry." Heb. 10:37 (NKJV) Remember we are sinners who have a story to tell about what God has done and is doing in our lives to others.
In addition, as our Character becomes more and more like Christ, "our light will shine before men and women, that they will see our good works as we glorify our Father in heaven." Matt. 5:16 (KJV) Christ knew before the events of that day when He was crucified, what would be required of us, that is why He said "Whoever wants to be my disciple must deny themselves and take up their cross daily and follow me." Luke 9:23 (NIV)
And as disciple of Christ that text is telling us, we must feel our Saviors pain as He was being slapped and spit upon, as the Rabble shouted Crucify Him! Crucify Him! We must feel His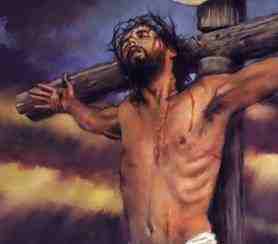 pain as He was being scourged and beaten by the Roman Guards, as He was mocked by the rabble as they placed a crown of thorns on His head and a purple robe on his back, as a Cross was laid across His shoulders.
My friends, are you ready to carry your own cross and feel the spikes driven into our Saviors feet and hands as He is placed between two thieves as the Rabble shouts and "blasphemes Him, wagging their heads and saying, "Aha! You who destroy the temple and build it in three days, save yourself, and come down from the cross!"
If you are a child of God you must also feel the passion of Christ and the sadness in his voice when he says "Father, forgive them; for they know not what they do" This all must become personal and a real event, that happen for our Salvation.
Remember success as a Christian for Christ is not Him asking us to devote ourselves to His cause: but for us to yield ourselves to His will, as this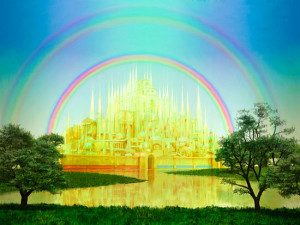 journey become real and the challenges and the responsibilities of carrying our own cross become real.
But thank God there is also a real place, our new home that will be our reward if we have faith and endure and one day soon "Jesus [will] bring us our own crowns, and with His own right hand placed them on our heads.
He [then will give] us harps of gold and palms of victory. Here on the sea of glass His faithful Children [will] stand in a perfect square… And we [will all be] clothed with a glorious white mantle …. Angels are all about us as we marched over the sea of glass to the gate of the city…..
Then Jesus [raises] His mighty, glorious arm, lays hold of the pearly gate, swings it back on its glittering hinges and says to us, "you have washed your robes in my blood, stood stiffly for My truth, enter in." We all march in and fill that we have a perfect right in the city." (E.G. White)
So friends stay focused, remain faithful, love one another and endure till the end and never forget to STUDY&PRAY