June 29, 2015
MY FRIENDS, WHAT DOES MY GRACE IS SUFFICIENT MEAN TO YOU?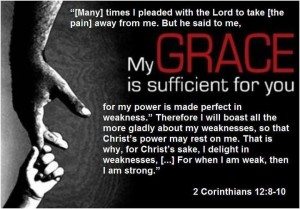 "Marvelous grace of our loving Lord, Grace that exceeds our sin and our guilt! Yonder on Calvary's mount outpoured, there where the blood of the Lamb was spilled. Grace, grace, God's grace, that will pardon and cleanse within; Grace that is greater than all of our sins! Marvelous, glorious amazing grace, wonderful beautiful amazing grace."
Webster defines grace as "the free and unmerited favor of God, as manifested in the salvation of sinners and the bestowal of blessings." As I look at grace it become personal and each of God's children have to have a passion to feel what grace means to you.
As for myself, when I look back over my life and the many times I've fallen and yet my God has forgiven me, so I say "thank you For unmerited favors, for new mercies, for waking me up this morning and letting me see one more dawning.
And today, I can say with no reservation, I should have been dead and living in my grave" waiting on my just reward for a life of abounding sin that totally was out of control, and this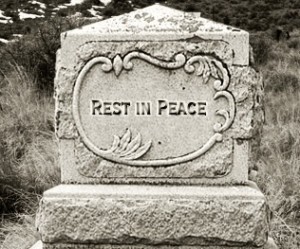 course, the god of this world was leading.
But my friends, that unmerited favor from our all-knowing, all loving God, looked beyond my faults and saw, even a wretched sinner as myself, that His grace was sufficient and now today I cannot keep from praising His name. So today you must ask yourself, what does grace mean to me.
Paul Had health issues which he talks about it in 2 Cor. 12:7-10 (NKJV) when He tells us, "a thorn in the flesh was given to me, a messenger of Satan to buffet me, lest I be exalted above measure. Concerning this thing I pleaded with the Lord three times that it might depart from me.
And He said to me, "My grace is sufficient for you, for My strength is made perfect in weakness." Therefore most gladly I will rather boast in my infirmities, that the power of Christ may rest upon me. Therefore I take pleasure in infirmities, in reproaches, in needs, in persecutions, in distresses, for Christ's sake. For when I am weak, then I am strong."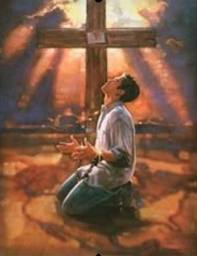 So my friends, whatever grace means to each of us, it is given to make us strong so that we as God's chosen can take pleasure in our "infirmities, in reproaches, in needs, in persecutions, in distresses," all of the things we will experience in this world as He prepares us for what we might not be ready to handle later if we don't go through something.
In addition, sufficient does not say to us, "Grow up. It doesn't say Get over it. It doesn't say, you'll understand it better by and by. It just says, My grace is sufficient for you, It says, have faith, I am standing with you in every situation and circumstances of your life."
But at times, Satan will have us thinking, Salvation is not worth it, but my friends, we must endure until the end because, the reward is life eternal, in a place "no  eye has seen, nor ear heard, nor have entered into the heart of man the things that have been prepared for God's faithful that love him and is willing to give Him our all.
For all of His children who can hold on to the promises of God in this sinful world can contemplate the true meaning of grace and recognize there is no restrictions or limit to God's grace. "Through the Lord's mercies we are not consumed, because His compassion fail not. They are new every morning; great is our faithfulness." Lamentations 3:22-23 (NKJV)
So friends stay focused, remain faithful, love one another and endure till the end and never forget to STUDY&PRAY