April 2, 2017
MY FRIENDS, WHO ARE WE GOING TO BELIEVE?
Like a thief, Christ will come and we know not the hour." Also, "Scoffers will come in the last days, walking according

to their own lust, saying, "Where is the promise of His coming? For since the fathers fell asleep, all things continue as they were from the beginning of creation." 2 Peter 3:3-4 (NKJV) "He delayeth His coming" is how Satan plants the seed within us, because he knows His time will run out soon, he just seeks us to join forces with him.
"He does not say that Christ will not come. He does not scoff at the idea of His second coming, But in his heart and by his actions and words he declares that the Lord's coming is delayed. He banishes from the minds of others the conviction that the Lord is coming quickly. His influence leads men to presumptuous, careless delay.
They are confirmed in their worldliness and stupor……. He mingles with the world. Like grows with like in transgression. It is a fearful assimilation. With the world he is taken in the snare. "The lord of that servant shall come . . . in an hour that he is not aware of, and shall cut him asunder, and appoint him his portion with the hypocrites." (E.G. White, Desire of Ages p 635)
Because, it's those hypocrites who deny God by saying, "Peace and safety!" [But the promise in God's word tells us]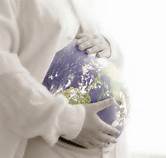 destruction will come….suddenly like labor pains upon a woman with child, and [the scoffers] will not escape." 1 Thess. 3:5 (NASB)
My friends, God has not left His children in darkness, simple because prophecy after prophecy in His word points to His Son's second coming. And if we diligently pray and study and allow God's Spirit to transform us into Christ image daily, we will not be overtaken "like a thief in the night."
Yes, It's been two thousand years since Christ said "I will go and prepare a place for you. And if I go……I will come again and receive you unto Myself; that where I am, there you may be also. And where I go you know, and the way you know."
And one of His disciples who doubted, asked. "Lord, we do not know where You are going, and how can we know the way?" Jesus reply to Thomas and also to you and I was, "I am the way, the truth, and the life……" John 14:3-4 (NKJV)
My friends, what that text tell us is; we can only enter that place, "eye have not seen, nor ear heard, nor have entered into the heart of man the things which God has prepared for those who love Him." [through Christ, because] "there is salvation….in no other name under heaven given among men by which we must be saved." 1 Cor 2:9 (NKJV) Acts 4:12 (NKJV)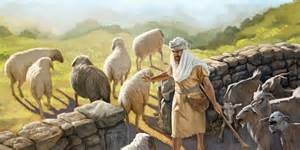 In addition, because of God's love towards His children, His grace and mercy continues to abound. But, we must understand "the Lord is not slack concerning His promise, as some count slackness, but is long-suffering toward us, not willing that any should perish but that all should come to repentance. 2 Peter 3:8-9 (NKJV)
But, one day soon, Christ shall appear and "He will separate the people one from another as a shepherd separates the sheep from the goats." Matt. 25:32 (NIV) [and the sheep shall] be like him; for they shall see him as he is." 1 John 3:2 (NKJV) Today my friends, the only question we must ask is, what side will we be on?