Oct. 25, 2016
MY FRIENDS, IS IT FICTION IN OUR SIGHT?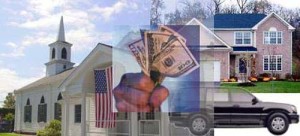 "Be careful, or your hearts will be weighed down with carousing, drunkenness and the anxieties of life, and that day will close on you suddenly like a trap. For it will come on all those who live on the face of the whole earth. Be always on the watch, and pray that you may be able to escape all that is about to happen and that you may be able to stand before the Son of Man." Luke 21:34-36 (NIV) A prominent preacher once asked a famous English actor to explain how it is he appears before crowd's night after night with fiction, and the crowds follow him wherever he goes.
But I preach the essential and unchangeable truth of salvation and life eternal, and I am not getting any crowds at all. The Actor responded: "This is quite simple, the difference is, I present my fiction to thousands and it seems as though it were truth, you present your truth and it seems as though it were fiction. As Gods Children we seem at times to look at Christ second coming as fiction.
We have become the scoffers Peter speaks of who continue to walk according to our own lusts while saying, "Where is the promise of His coming? For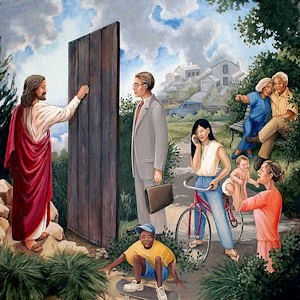 since the fathers fell asleep, all things continue as they were from the beginning of creation." 2 Peter 3:4 (NKJV) My friends, we have to begin to look at God's word as "living and powerful…..and is a discerner of the thoughts and intents of the heart.
And there is no creature hidden from His sight, but all things are naked and open to the eyes of [God] to whom we must give account Heb. 4:12-13 (NKJV) If our desire is to live one day eternally in a "new heaven and a new earth" we must "be always on the watch, and pray that we may be able to escape all that is about to happen and that we may be able to stand before God one day and "give an account."
Fiction is defined as "something invented, or imagined; a made-up story," but, Christ second coming must become real, we must believe at any moment the Lord Himself will descend from heaven with a shout, with the voice of an archangel, and with the trumpet of God. And the dead in Christ will rise first. Then we who are alive and remain shall be caught up together with them in the cloud."1 Thess. 4:16-17 (NKJV)
But first His death and resurrection must become relevant to our life and salvation and relevant to how we define not my will but thy will be done. My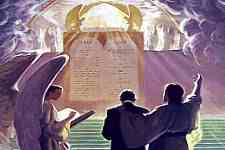 friends, we have to look at the confusion and the daily barrage of "breaking news" and ask ourselves are we prepared to stand before "the Son of Man and give an account of the life we lived during this probationary period that has been given to us right in the midst of nations rising against nations, and kingdom against kingdom.
And famines and pestilences, and earthquakes in various places and the lawlessness that continues to abound, as the love of many grows colder and colder. My friends, soon we will all be held accountable for that personal relationship we had or did not have with Christ. And were we apart of spreading the good news of the gospel "into all the world as a witness to all the nations," and at that point, the end has come and will we still say: it was all just fiction.