Oct 19, 2016
MY FRIENDS, ARE WE STUCK IN NEUTRAL?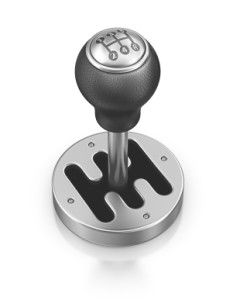 Neutral is defined as not taking part of, or giving assistance in a dispute or war between others, along with not aligning with or supporting any side or position in a controversy. So my friends, in regards to our salvation there can be no neutral position between good and evil. When Paul tells us to "let this mind be in you which was also in Christ Jesus." He is telling us to seek a total understanding of who Christ is throughout His word and then by "whatever means necessary,"allow His Spirit, to transform our Character into the character of God.
Elijah pleads, "how long will you falter between two opinions? If the Lord is God, follow Him; but if Baal, follow him." 1 Kings 18:21 (NKJV) Joshua tells us "if it seem evil unto you to serve the Lord, choose you this day whom ye will serve; whether the gods which your fathers served that were on the other side of the flood, or the gods of the Amorites, in whose land ye dwell: but as for me and my house, we will serve the Lord." Joshua 24:15 (KJV)
My friends, it must become personal, Christ understands that His children are not wrestling "against flesh and blood, but against principalities, against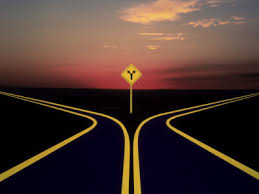 powers, against the rulers of the darkness of this world, against spiritual wickedness in high places." Eph. 6:12 (NKJV) So today, Christ is personally telling us as He told Judas after Satan took control of him, "What you do, do quickly."
My friend, it is of the essence that we do not linger because it is our unalienable connection through the blood of Christ telling us, our salvation cannot be taken away or denied by outside forces. God in His love grace and mercy have given us the free moral choice to make our own decisions "I call heaven and earth to record this day against you, that I have set before you life and death, blessing and cursing: therefore choose life, that both thou and thy seed may live" Deu. 30:19 (KJV)
And there is no neutral ground, only one path on this journey we are on and that is total submission to the will of God. "And See to it, brothers and sisters, that none of you has a sinful, unbelieving heart that turns away from the living God. But encourage one another daily, as long as it is called "Today," so that none of you may be hardened by sin's deceitfulness.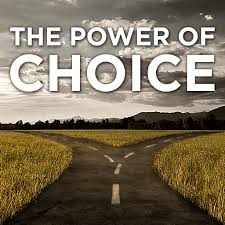 We have come to share in Christ if indeed we hold our original conviction firmly to the very end. As has just been said: "Today, if you hear his voice, do not harden your hearts as you did in the rebellion." Heb. 3:12-15 (NIV) So the Author and finisher of our faith tell's us not to be fooled by Satan and his tactics, as we continued to believe and spread a shared vision of the good news of the gospel to all who have lost their hope.
And as we maintain a steadfast unmovable always abounding relationship with our Lord and Savior Jesus Christ, we must also remember my friends, an entire generation wandered aimlessly in the wilderness for forty years and still not permitted to enter the promise land. If we are still stuck in neutral then we are also wondering aimlessly in the wilderness of this world  and  in lest we surrender our all to Christ we will also never see the promise land either.