Oct. 29, 2016
MY FRIENDS, IS THE TAPESTRY UNRAVELING IN OUR LIFE?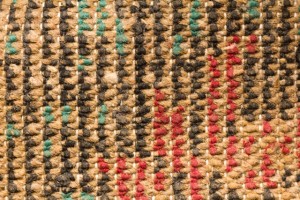 In the past, I have defined tapestry as a piece of fabric consisting of material that you bend or twist out of shape, upon which colored threads are woven by hand to produce a design. In regards to our salvation, those bends and twist become what God has to do in order to shape our character into His image. But as we get closer to Christ second coming we must ask ourselves and ask God has the tapestry of our character and our commitment to God's will in our life started to unravel or separate from what God's purpose is for our life that prepares us for His kingdom.
Christ says in Matt 5:3 (KJV) Blessed are the poor in spirit: for theirs is the kingdom of heaven." And to be anything other than "poor in Spirit" is to feel "we are in need of nothing." Not realizing how far we have separated from the saving power and grace of God. So the need to continue some type of spiritual commitment to Christ is not relevant.
Like "the rich young ruler" who could not picture himself Selling all that he had and distributing it to the poor, for some unseen treasure in a place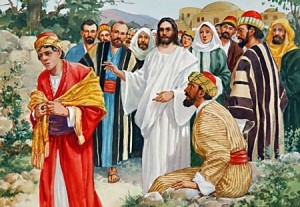 "Eye have not seen, nor ear heard, nor have entered into the heart" of any man just to become Christ disciples and follow Him. But my friends, "by faith Moses, when he had grown up, refused to be known as the son of Pharaoh's daughter.
He chose to be mistreated along with the people of God rather than to enjoy the fleeting pleasures of sin. He regarded disgrace for the sake of Christ as of greater value than the treasures of Egypt, because he was looking ahead to his reward." Heb. 11:24-26 (NIV) Moses had every opportunity to become one of the greatest rulers in the history of man.
but he recognized that God had His own plan for Him so only His faith in God which He was able to formulate in the first twelve years of His life from Godly parents led Him to "refuse the throne of Egypt" and become "poor in Spirit" and now his home is in the holy and royal domain of the kingdom of God. "But even the archangel Michael, when he was disputing with the devil about the body of Moses, did not himself dare to condemn him for slander but said, "The Lord rebuke you!" Jude 9 (NIV)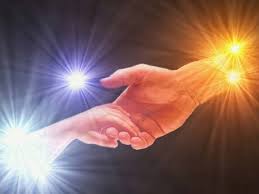 "There [Christ] was transfigured before them. His face shone like the sun, and his clothes became as white as the light. Just then there before [Peter, James, and John,] Moses and Elijah, [sent from the Father, to comfort] Jesus." Matt 17:3 (NIV) My friends, that should give us hope to stay the course. And "when our pathway grows dim and begins to unravel and we just don't see [God].
Remember we are never alone. He sees the master plan and He holds our future in His hand so don't live as those who have no hope [but] all our hope is found in Him. We see the present clearly, but He sees the first and the last and like a tapestry He's weaving you and me to someday be just like Him. [So remember] God is too wise to be mistaken, God is too good to be unkind. So when you don't understand when you don't see His plan when you can't trace his hand trust his heart" (Babbie Mason)