March 30, 2016
MY FRIENDS, IF ANYONE ASK HOW WE GOT OVER, JUST SAY HIS GRACE WAS SUFFICIENT!!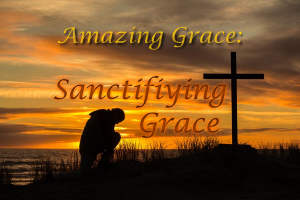 "Fallen man is Satan's lawful captive…..and man is naturally inclined to follow Satan's suggestions, and he cannot successfully resist so terrible a foe unless Christ, the mighty Conqueror, dwells in him, guiding his desires, and giving him strength. God alone can limit the power of Satan [who goes] to and fro in the earth, [seeking who He may devour."] (E.G. White Testimonies for the church pp241)
Throughout our sinful lives we will continually "fall short of the glory of God", but that is where mercy, plays such a vital part in our salvation and visionary goal of a place "Eye has not seen, nor ear heard, Nor have entered into the heart of man The things which God has prepared for those who love Him." 1 Cor. 2:9 (NKJV) So today my friends mercy pleads as our advocate, intercessor, mediator and great high priest stands before the father.
He then, holds his hands out, and says I am your only begotten Son who stands before you and pleads for the remission of the sins of Your Children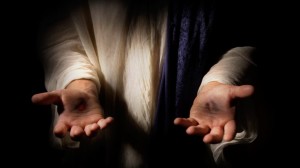 heirs to your kingdom and joint heirs with your Son who gave the ultimate price for their sins on Calvary. And what's so great about this whole scenario for our salvation is the Father and the Son are on record as being united on all issues relating to our Salvation.
So today, Ignore Satan, as you make it personal and focus totally on Christ as you compare your life to the pure and holy life of Christ, and then in prayerful praise and honor, seek His power and grace so that you may crucify self and live a life totally in Gods presence. My friends we must not forget, if anyone may ask, how we got over, we can say his "grace was sufficient, for his power [was] made perfect in weakness."
Therefore [we must] boast all the more gladly of [our] weaknesses, [and] the power of Christ [forever will] rest upon us" 2 Cor. 12:9 (ESV) My friends, what a promise, "through His power we are made Perfect." What that text tells us is, the one who speaks on our behalf before the Father gives us the power of the cross through His mercy and grace to be conquerors.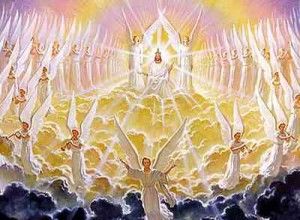 The "Author and finisher of our faith, who for the joy that was set before Him endured the cross, despising the shame, and has sat down at the right hand of the throne of God. Heb. 12:2 (KJV) And now Philippians 1:6 (KJV) takes us to another level when Paul says "Being confident of this very thing, that He who has begun a good work in you will complete it until the day of Jesus Christ;"
My friends, Through the cross and His love and grace, the redeemed becomes conquerors and this is how we got over and one day very soon our visionary goal of a "new heaven and a new earth…. As the new Jerusalem, comes down from God out of heaven, prepared as a bride adorned for her husband." Rev. 21:1-2 (KJV) Will become a reality and our God will stand and say to His Son it's time let's go get our Children.
And with "ten thousand times ten thousand, and thousands of thousands of angels …. every eye will behold the Prince of life. No crown of thorns now mars that sacred head; but a diadem of glory rests on His holy brow. His countenance outshines the dazzling brightness of the noonday sun." (E. G. White ) Now my friends, if we believe and endure until Christ appearing, this will become our reward throughout the ceaseless ages of eternity.
Every excuse we may give as the reason we cannot serve Christ, was challenged and answered at Calvary.