March 22, 2016
MY FRIENDS, THE VERDICT SHOULD BE QUILTY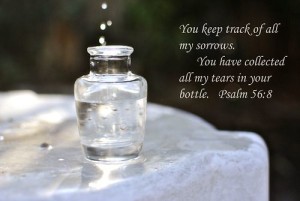 Oh the heartfelt prayers, and a mothers pain for her son or daughter as she partitions the good shepherd during her sleepless nights on her knees as she tells God. You have seen me tossing and turning through the night. "You have collected all my tears and preserved them in your bottle! You have recorded everyone in your book." Ps 56:8 (KJV)
Oh the sleepless nights my mother spent on her knees in prayer over a son who had decided self, Satan and the streets of the world that "eats their young" was not such a bad combination. Great, wonderful and marvelous are all adjectives describing miracles performed by God. John states in John 21:25 (KJV) "And there are also many other things that Jesus did, which if they were written one by one, I suppose that even the world itself could not contain the books that would be written."
So today my friends let's make it personal and lay back with eyes closed and just imagine. Out of all of the great miracles that Christ preformed what would be considered the greatest of them all? And I can come to only one conclusion and that is when God took a sinner like you and I and transformed our life and rescued us from the clutches of the enemy, to the person we are today "amazing Grace, how sweet the sound, that saved a wretch like me….
I once was lost but now am found, was blind, but now, I see. T'was Grace that taught…my heart to fear and Grace, my fears relieved. How precious did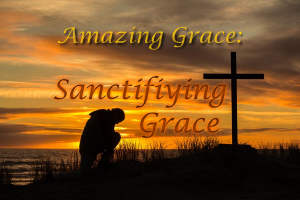 that Grace appear…the hour I first believed? Through many dangers, toils and snares…I have already come. T'was Grace that brought me safe thus far…and Grace will lead me home." So today we must ask ourselves.
What is it that God saw in you and I that He did not see in those who lost their lives on the train to perdition that we were also once bound for? And my friends it becomes obvious that each night "God collected all the tears of our mothers and love one's and preserved them and recorded them in His book." And one day those tears will be a part of the archives of the heavenly courts as to how we got over.
But to think He would touch someone like you and I?  Someone who remembers the way life used to be when we lived "as others who have no hope" when sin abounded in our lives daily. But God's love justice, mercy and grace can be compared to a governor of a state who has the power and authority to pardon a guilty prisoner in spite of his crimes against humanity who has been sentence to death without a reasonable doubt by a jury of his peers, on all counts.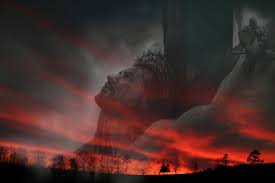 Justice should be served and death assured unless the Governor intervenes on behalf of the prisoner. So He goes over the evidence against us. He has heard the verdict. And our life is in His Hands. And my friends in His hands is where I need you to focus today because it is those same hands of Christ that were pierced for our salvation that the righteous judge can now say not guilty.
I have paid the price and died in His stead, which gives us the guilty sinner both mercy and grace. My friend we have been pardon we must now live today for only one thing and that is to tell the world "amazing grace how sweet the sound" because there is a Judge that pardons us of all our sins, in His court if we only believe.
Every excuse we may give as the reason we cannot serve Christ, was challenged and answered at Calvary.