O WRETCHED MAN OR WOMAN THAT I AM! WHO SHALL DELIVER ME FROM THE BODY OF THIS DEATH?
O unhappy and pitiable and wretched man and (woman) that (we are)! Who will release and deliver (us) from the shackles of this body of death? O thank God! [He will!] through Jesus Christ (the Anointed One) our Lord! So then indeed I, of myself with the mind and heart, serve the Law of God, but with the flesh the law of sin. Romans 7:24-25 (AMP)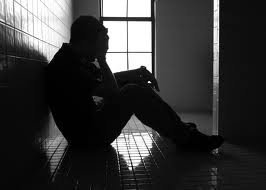 That text tells each who claims to be a Child of God and seeks life eternal that each day that we try and seek God's grace and justification by our own power we will lose that battle as we continue becoming a slave to sin who's supreme leader is the god of this world.
But today we must take hold with dear life to the Spirit of God if we ever have any chance of being free men or women from the law of sin and perdition and that my friends is anything in opposition to the purity and love of God. But it must become a joint effort, a willing participant in that we give our all to Christ who will transforms our Character to be like His.
In addition, without Christ we become WRETCHED, CONTEMPTIBLE, DESPICABLE, REPREHENSIBLE, DEPLORABLE, DISGRACEFUL sinners WORTHY for only a death sentence. But Calvary and the death of Christ gave us life with the attributes that can only come from a pure and holy God.
Consistent with that is a new life of LOVE, JOY, PEACE, LONGSUFFERING, KINDNESS, GOODNESS, FAITHFULNESS,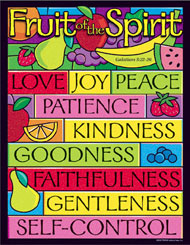 MEEKNESS and SELF-CONTROL. My friends our heartfelt prayers each day must be "I have been crucified with Christ; it is no longer I who live, but Christ lives in me; and the life which I now live in the flesh I live by faith in the Son of God, who loved me and gave Himself for me" Gal. 2:20 (NKJV)
But it takes a daily commitment as we study Gods word and pray without ceasing for a double portion of His Spirit, while staying focused on our Salvation through Christ, because our life depend on our faith and endurance to stay focused. But where we most often fail is in not allowing a total and complete transformation of our lives.
Otherwise as Christ points out to us in Luke 11:24-26 (KJV)  we clean house, but do not attempt to fill it with the attributes that can only come from God's word and Spirit. So we allow our lives to be re-occupied by the evil that we once drove out because we have not filled our life with Christ righteousness and love as an alternative.
Then goeth he, and taketh to him seven other spirits more evil than himself; and they enter in and dwell there: and the last state of that man or woman becometh worse than the first. My friends don't think you can just stop sinning and then heaven is yours for the asking.
The key to true repentance and Salvation is to die daily, we can never skip a day or go into time out like we give our kids when they do something wrong. We must continue replacing whatever it is in this world that is keeping you from total and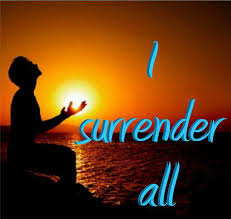 complete transformation with the anointing power of God's love and the the daily study God's Word. In addition as we seek His Spirit we begin to recognize, reject, and replace each sin and gain victory through Christ.
Remember The road to the Kingdom is a narrow road that few will succeed in finishing the journey if Christ is not the foundation and focal point of our lives. God calls us to pursue righteousness each day, to sustain a drive toward excellence and to have a life of purpose far beyond what you think yourself capable of living. The key is to believe and give it all to the Master the source of all our needs as He provide us with the adequate amount of strength to fulfill His will in our life and to overcome sin and make it to His pure and holy kingdom.
So my friends today. Stay focused, remain faithful, love one another and endure till the end and never forget to STUDY&PRAY