May 22, 2014
FROM THE PRODIGAL TO THE MASTERS TABLE!!!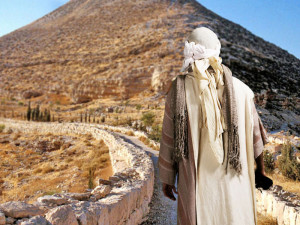 "…….Then he went and joined himself to a citizen of that country, and he sent him into his fields to feed swine. And he would gladly have filled his stomach with the pods that the swine ate, and no one gave him anything. BUT WHEN HE CAME TO HIMSELF……." Luke 15: 11-32 (NKJV)
Today our devotion will focus on "The Parable of the Lost Son or Daughter" who has allowed the god of this world to fix their sight on the things of this world and not the saving power of Jesus Christ and His Holy Spirit. Six words in that verse is where I need you to focus "BUT WHEN HE CAME TO HIMSELF"
Webster defines Prodigal as an adjective or someone who is wasteful reckless and extravagant. So as a child of God does the word PRODIGAL define a part of your character that is not in the image of our Savior Jesus Christ while at the same time you have refused to allow God's transformation process to take effect and to cleanse you from ALL UNRIGHTEOUSNESS.
Friends time is of the essence we must begin to seek God's presence with all the faith and passion that is within us. Our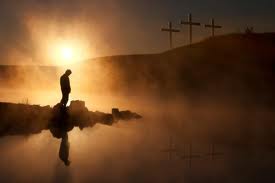 Savior stands at the door of our heart at this vary moment and knocks, He stands and waits, Salvation is in his name but we must have faith and ask but you "do not have because you do not ask God. When you ask, you do not receive, because you ask with wrong motives, that you may spend what you get on your pleasures. James 4:2-3 (NIV)
Christ knows we are allowing the god of this world to control us, He knows we are not focusing on the example our Savior has laid out for us, although creator of the universe and the king of kings our Savior was a humble servant. So as a child of God who seeks the Character of Christ and life eternal, does your lifestyle reflect the humble lifestyle of Christ.
Paul paints a picture for us to see the example that our Savior has laid out for us "Have this mind among yourselves, which is yours in Christ Jesus, who, though he was in the form of God, did not count equality with God a thing to be grasped, but made himself nothing, taking the form of a servant, being born in the likeness of men.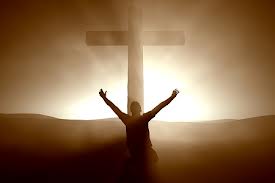 And being found in human form, he humbled himself by becoming obedient to the point of death, even death on a cross…."Phil 2:5-11 (ESV) That my friends is where we must be at on our journey Christ has placed us on. So today let's make it personal let's make it all about you and I
WE MUST NOW COME TO OUR-SELF we must arise and go to (our) father with heartfelt prayer and supplication and say to him, "Father, I have sinned against heaven and before you, and am no longer worthy to be called your son, or daughter because I have turned my back on the precepts in your word and have placed "other gods before me."
"Because my heart Sometimes can wander And my faith at times can stray But I know That when I fix my eyes on You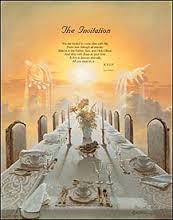 That I will always remain Safe in the shadows of Your Grace, grace God's grace Grace that will pardon And cleanse within Grace, grace God's grace Grace that is greater Than all my sin."
Then ("our Father which are in heaven") said to his servants, 'Bring out the best robe and put it on him or (her) and put a ring on his (or her)  hand and sandals on his (or her) feet. And bring the fatted calf here and kill it, and let us eat and be merry; for this my son (or daughter) was dead and is alive again; he (or she) was lost and is found.' And they began to be merry.
My friends please today not tomorrow because tomorrow is not promised to us. Allow God's Spirit that has "began a good work in you, (PLEASE ALLOW HIM TO) carry it on to completion until the day of Christ Jesus" along with all the redeemed "WHO ARE INVITED TO THE WEDDING SUPPER OF THE LAMB!" Rev. 19:9 (NIV)
So my friends today. Stay focused, remain faithful, love one another and endure till the end and never forget to STUDY&PRAY