Dec. 28, 2014
MY FRIENDS, WE CAN NO LONGER MAKE ORDINARY, OUR NEW PERFECTION!!
Five days and a new year begins and as a child of God, decisions must be made in regards to our eternal destination. We can no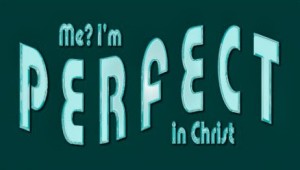 longer afford to "Have a form of godliness, but denying the power" 2 Tim 3:5 (NKJV) Christ will be here soon.
Yesterday we went to Rev. 14:6-7 (NKJV) and spoke of our responsibility of carrying God's everlasting Gospel to those who dwell on the earth, to every nation, tribe, tongue, and people" But first, we must ask ourselves are we ready to tell others about Christ, if our own lives are at an ordinary state of existence.
Consistent with this, have we made that life changing decision, that prepares our life for God's pure and holy kingdom. The decision to put on the whole armor of God, "that we may be able to stand against the wiles of the devil.
…….As we gird our waist with truth, while putting on the breastplate of righteousness and placing on our feet the preparation of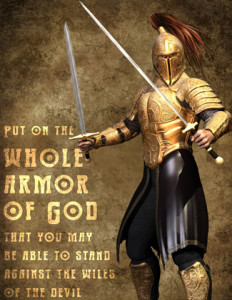 the gospel of peace. In addition, taking the shield of faith with which we will be able to quench all the fiery darts of the wicked one, as we take the helmet of salvation, and the sword of the Spirit, which is the word of God.
In addition, praying always with all prayer and supplication in the Spirit, being watchful to this end with all perseverance and supplication for all the saints." Eph. 6:10-18 (NJKV) And my friends, it all begins with a perfect relationship with God, as we seek his presence daily, while allowing self to die and God's Spirit to take full control.
If we are God's children, ordinary cannot be the new perfection. For ordinary; "is somewhat inferior or below average; mediocre." But we are "heirs of God, and joint-heirs with Christ;" and "as for God, his way is perfect: The Lord's word is flawless; He shields all who take refuge in him." Rom. 8:17, Ps. 18:30 (NKJV)
And When our character is rooted in the presence of Christ, and continues to be rooted, it is an experience that lasts throughout our lives here on earth and will also carry us throughout the ceaseless ages of Eternity.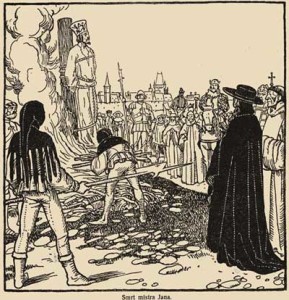 But perfection through Christ, that perfection which will take us not just too the threshold, but into the promise land, will require a type of faith that most have never experience before. Martyr John Huss: "When he had been fastened to the stake, and all was ready for the fire to be lighted, the martyr was once more exhorted to save himself by renouncing his errors.
"What errors," said Huss, "shall I renounce? I know myself guilty of none. I call God to witness that all that I have written and preached has been with the view of rescuing souls from sin and perdition; and, therefore, most joyfully will I confirm with my blood that truth which I have written and preached."
When the flames kindled about him, he began to sing, "Jesus, Thou Son of David, have mercy on me," and so he continued till his voice was silenced forever." Christ tells us If any man will come after me, let him deny himself, and take up his cross, and follow me." Matt 16:23(NKJV)
James tells us to "count it all joy when you fall into various trials, knowing that the testing of your faith produces patience. But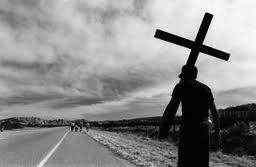 let patience have its perfect work, that you may be perfect and complete, lacking nothing. If any of you lacks wisdom, let him ask of God, who gives to all liberally and without reproach, and it will be given to him.
But let him ask in faith, with no doubting, for he who doubts is like a wave of the sea driven and tossed by the wind. For let not that man suppose that he will receive anything from the Lord; he is a double-minded man, unstable in all his ways." James 1:1-8 (NKJV)
My friends, we can no longer accept ordinary, as the new perfection. But like Christ "though He was a Son, yet He learned obedience by the things which He suffered. And having been perfected, He became the author of eternal salvation to all who obey Him," Heb. 5:8-9 (NKJV)
So my friends today. Stay focused, remain faithful, love one another and endure till the end and never forget to STUDY&PRAY