Dec. 29, 2014
MY FRIENDS, LET'S FOCUS ON WHAT HAPPENS AT THE END OF OUR JOURNEY!!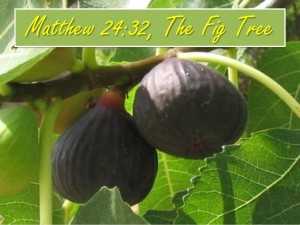 We are down now to three days and a new year begins 2015 and I want each of us to continue as God's children to think on the decisions that must be made in regards to our eternal destination. Once again, we can no longer afford to "Have a form of godliness, but denying the power" 2 Tim 3:5 (NKJV)
Christ will be here soon, So "From the fig tree learn its lesson; as soon as its branch becomes tender and puts forth its leaves, you know that summer is near. Also, when you see all these things, you know that he is near, at the very gates." Matt. 24:32 (NKJV)
Consistent with this Matt 24 allows us to see exactly what events will occur right before his coming as we ask ourselves, which of God's prophecies have not been fulfilled. Surely it can't be the one that says "some will come in my name, saying, I am Christ; and shall deceive many."
Hundreds my friends have attempted this, only to fall asleep as they await judgement and the words "Thou art weighed in the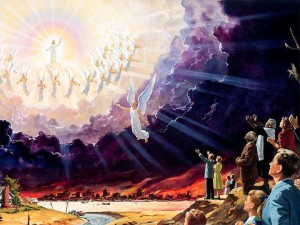 balances, and art found wanting." Or the warning of "wars and rumors of wars and nations rising against nations."
I think it would be safe to say, we have about thirty, ongoing conflicts or wars right at this moment. And surely, we all know famines, and pestilences, and earthquakes, in divers places that occur constantly throughout our world each day.
In addition, need I mention the constant "Breaking news" of the iniquity of man and woman that abounds, as their love waxes colder and colder. But my friends, you do the research, I stand to be corrected if I am wrong. But if I am correct "all these are the beginning of sorrows."
But let's move beyond the terrible things we know and see each day and "think of the world that is to come, that shall never know the blight of sin and death; where the face of nature will no more wear the shadow of the curse.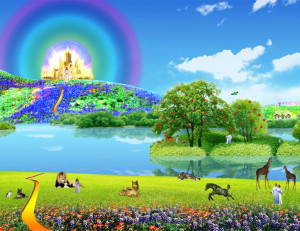 Let your imagination picture the home of the saved, and remember that it will be more glorious than your brightest imagination can portray. In the varied gifts of God in nature we see but the faintest gleaming of His glory, It is written.
"Eye hath not seen, nor ear heard, neither have entered into the heart of man, the things which God hath prepared for them that love Him." 1 Corinthians 2:9 (KJV) (E.G. White, Steps To Christ pp 86,87) My friends we cannot become comfortable, as we adjust and adapt to the customs of our surroundings.
If so, in time, we will begin to no longer feel like strangers in a foreign land. In addition, scripture warns us not to become comfortable here on this earth. For Jesus Christ is our only true source of comfort and security.
He gives us small portions of eternity as we travel this journey He has placed us on as He gives us the physical, mental, and spiritual strength to meet the challenges that confront us each day. As pilgrims, we must seek God's presence, as life eternal is forever our focal point.
"For here have we no continuing city, but we seek one to come." Hebrews 13:14 (NKJV) And one day the small material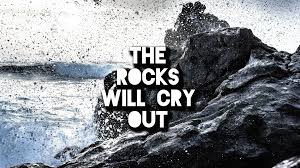 possession we seek after on this earth, will not even be a memory as "God shall wipe away all tears from our eyes; and there shall be no more death, neither sorrow, nor crying, neither shall there be any more pain: for the former things are passed away." Rev. 21:4 (NKJV)
So today let's all ratcheted back, what we feel self has to have and focus only on what Christ will is for our life. Because what I don't know about prophecy, that is mentioned in Matt 24, is the "gospel of the kingdom shall be preached in all the world for a witness unto all nations; and then shall the end come." Matt 24:14 (NKJV)
So, the good news of the gospel we must continue, until all have heard, but Christ also tell us, if we become silent, the stones will cry out!" Luke 19:40 (KJV) "Therefore be ye also ready: for in such an hour as ye think not, the Son of man cometh." Mat. 24:44 (NKJV)
So my friends today. Stay focused, remain faithful, love one another and endure till the end and never forget to STUDY&PRAY