MERRY CHRISTMAS MY FRIENDS, TODAY DEC. 25, 2014, INTO THE WOODS IS WHAT OUR SAVIOR HAS BEEN REDUCED TO!
On AMC you get Christmas with the Duke, or John Wayne. On TNT you get a 24-hour-long Christmas Story marathon. On the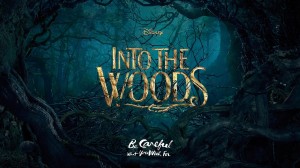 Word channel, you get 24 hours of let's make them feel good Christmas movies.
At the theaters you have nine movies coming out today, which none of them has anything to do with Christ and His birth, but where I need you to focus on today is the one titled "into the woods" which is about a witch that practices magic or sorcery to entertain those who are willing to be entertained with such foolishness.
And that my friends is about as far away from the birth of our Savior that we could possible get. But Satan, and Hollywood will bring in millions during the holidays, when our minds should be focused on the Birth of Christ.
And the fact that, "God so loved the world that He gave His only begotten Son, that whoever believes in Him should not perish but have everlasting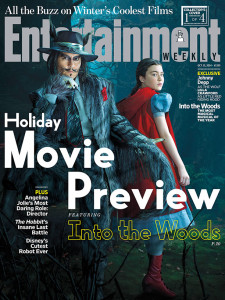 life." John 3:16 (NKJV) But once again the world is being turned into a nation of zombies who are manipulated by corporate advertisers.
And once again Sin and Satan's desire that we all lose sight of Christ Birth, death and saving grace, while forgetting that life is too short to squander away in front of "In the woods." Or anything else that does not point us to Christ and his soon return.
My friends, If you are a child of God, where is the outrage, why is there no marches, protest or laying down in front of traffic in the streets against a world that has placed our Savior on the auction block of our corporate world and sold him for commercial gain.
Why have we not come out and said  we cannot breathe because cooperate america has taken Jesus Christ, the Savior of the world, a Balm in Gilead that heals our sin sick soul, the Creator of the Universe, the all Knowing, all powerful, Omnipresence being, and reduced Him to "In the woods"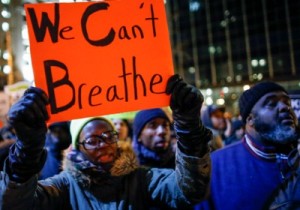 And as Christians, why are we not telling the world, that Jesus saves and that He will return soon to take his faithful away from a world that has allowed their spiritual compass that should be pointing them to Calvary and life eternal, into the opposite direction that will only lead them to death and perdition.
My friends we must not forget "It is Satan's work to talk of that which concerns himself, and he is delighted to have human beings talk of his power, and of his workings through the children of men…..But let us decide that this shall not be.
If we look constantly to Jesus and become daily learners of him, we shall become like him in character, (E. G. White RH May 7, 1908) as we let the world know that Satan is the father of all lies, who has reduced our Savior to a "witch that takes a childless baker and his wife with procuring magical items from classic fairy tales to reverse the curse put on their family tree."
Which I am pretty sure The movie does not end by telling the truth, that Satan is the curse that has been put on all family trees by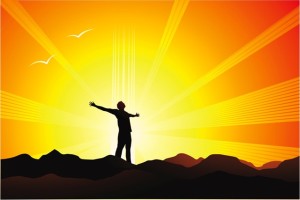 himself who said in his heart, "I will ascend into heaven, I will exalt my throne above the stars of God;
I will also sit on the mount of the congregation On the farthest sides of the north; I will ascend above the heights of the clouds, I will be like the Most High." Is. 14:13-14 (NKJV) My friends day and night the heavenly host "do not cease to say,
"holy, holy, holy is the lord God, the almighty, who was and who is and who is to come, blessing and glory and wisdom and thanksgiving and honor and power and might, be to our God forever and ever Amen."
And that My friends, is the place and the presence of the one we all who are faithful and endure to the end must seek daily as we enter into another year with more challenges, trials and many more mountains to climb. But keep your eyes focused upward "From where our help comes from, who is the Lord, who made heaven and earth."
So my friends today. Stay focused, remain faithful, love one another and endure till the end and never forget to STUDY&PRAY