UNCHARTERED TERRITORY
Devotion For Sep. 20, 2013
If thou hast run with the footmen, and they have wearied thee, then how canst thou contend with horses?………………. Jeremmiah 12:5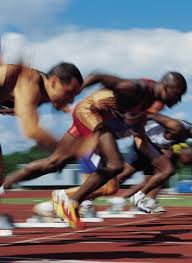 The 2012 summer Olympics, track and field events  started August 3rd in London. The anticipation was great; the field never seemed as talented as it did this year. We witnessed Usain Bolt's "double-treble," which the term implies three sporting victories or championships in the same season– Mo Farah's double, Allyson Felix's treble, and David Rudisha's historic 800-meter win.
But today I will deal with only the latter, David Rudisha's historic 800 meter win on the 9th of August 2012. Rudisha led this amazing race from start to finish, winning the gold, in what was acclaimed, "The Greatest 800 Meter Race Ever".
Many were astonished by what Rudisha accomplished, as he led the race from start, to the finish, while running a series of split times that defied everyone's expectation; 23.30sec for 200m, 49.28sec for 400m, 1min 14.30sec for 600m. And on he went, as His long muscular stride carried him effortlessly along the track.
Finally, as he moved around the final bend, it became clear this was history in the making, As the 80,000 audience erupted, he continued to pull away until the final straight, where second place Nigel Amos was unable to gain any ground for the gap was much too great to close, as Rudisha crossed the line in a world-record time, 1:40.91. They say David Rudisha is "the greatest runner you've never heard of".
That is the line that has been stated by the writers at the BBC, Vanity Fair and others in weeks leading up to the Olympics. But now, Rudisha is a household name; the greatest 800m runner in history. And he did not need a close competitor pushing him to reach 600m in 1:14.30. To put that in perspective, the split from 400-to-600 is surely one of the fastest of all time for that juncture of any race.
Rudisha stunningly pulled that off after blazing through the first 400 meters. Finally, no rest was necessary to finish  the race. His legs remained just as fresh during the last 200 meters, as they were at the first 200m. At the same time, his form remained absolutely flawless.
In an event that is absolutely grueling. And yes without a doubt we can say, that David Rudisha took the 800-meter running to an entirely new level. Rudisha also pulled the entire field around behind him. Great Britain's Andrew Osagie finished eighth, in 1min 43.77sec.
We can say, no one has ever run faster to finish last in an 800m final. His was one of seven personal bests set in the race, along with two national records. Then the odd man out, Rudisha's great rival,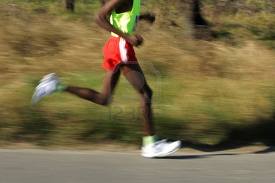 Abubaker Kaki,  had to settle for a season's best  seventh place.
The fact is there is no one that we know in the world of track and field who can catch Rudisha. As I witnessed this race myself, I was listening to one of the broadcasters on the NBC affiliate station as they were describing history in the making. His words went something like this,
"We have certainly entered into unchartered territory, in that David Rudisha ended his race just as fast as he started it and that is unheard of in the 800m run. Usually a runner at that distance loses a stride or two into that final stretch, but not Rudisha; his final stride was just as strong as his first." So today I put this in a Christian's perspective.
For each of us who are looking for Christ soon return, as we come into that final stretch to the finish line, we must ask ourselves; Are we in "unchartered territory?" Are we moving just as strong  in finishing up Christ work here on earth as we did when we first started this race? With the help of the Spirit of God, are we spreading the good news of Christ saving grace to our friends, family, love one's, co-workers, and a world that has lost sight of the saving grace of our savior?
Are we constantly asking the question; what must I do to be saved and enter into Gods pure and holy society? Unchartered territory! Yes, that is where we must be in our final stretch today. Our desire, our goals, our passion, our focus, our faith, our endurance, our prayers, and the never ending study of God's word, must never waver from when we started, as we come into the final bend of earth's history.
To finish this race will be very grueling, but we must  never forget that this race has already been won on Calvary. We just have to believe and trust God that he is in control of our destiny if we will only give it all to Master.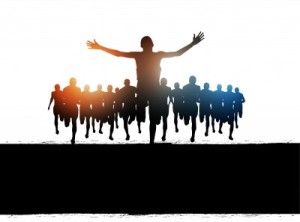 And like David Rudisha, we must pull the field around behind us, by keeping everyone encouraged, by always reminding the rest of the field, that once we cross that finish line no matter what place you come in at, if you have faith, and believe, and stay focused, and study the course which is the word of God, we all will receive the same, that ultimate prize, which is eternal life. For we must never forget Phil. 3:14; "Press toward the mark for the prize of the high calling of God in Christ Jesus". So my friends today, Remain faithful as we enter into "unchartered territory."
So my friends today. Stay focused, remain faithful, love one another and endure till the end and never forget to STUDY&PRAY