Jan. 21, 2014
A Discussion on the "FORGOTTEN GOD" By Francis Chan (Part Vll)
 But we have this treasure in earthen vessels, that the excellency of the power may be of God, and not of us. We are troubled on every side, yet not distressed; we are perplexed, but not in despair; Persecuted, but not forsaken; cast down, but not destroyed; Always bearing about in the body the dying of the Lord Jesus, that the life also of Jesus might be made manifest in our body. For we which live are always delivered unto death for Jesus' sake, that the life also of Jesus might be made manifest in our mortal flesh. 2 Corinthians 4:7-11
My friends have you made the decision to give it all to the MASTER. Have you decided to forsake your COMFORT ZONE, and turn your back on the things of this word that you know are not in harmony with the pure and holy Character of Christ, and the "SOCIALLY ACCEPTABLE SINS" that you have become accustomed to, while convincing yourself that God really want mind, He understands.
And each morning you wake up with the attitude, God you can COEXIST with me today, but you are going to have to keep up, you know this world is pretty fast paced. We probably think we could be the perfect Christian if Christ did not make so many unattainable demands.
But my friends that is why God gave his only begotten Son, and that is why His Son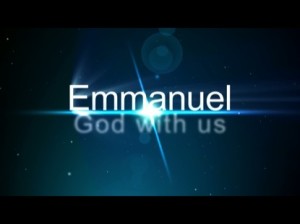 gave it all for us on the Cross, so that we can obtain Salvation. And that is why EMMANUEL still lives among us through the Spirit in order to justify our lives and bring them in line with the Character of Christ, which means "If any man, or woman, will come after me, let them deny self, and take up his cross daily, and follow me. Luke 9:23
And Whoever says he abides in him ought to walk in the same way in which he walked. 1 John 2:6 and friends walking daily in the foot steps of Christ means God's Spirit does not coexist in our life with us, but He is our life. Everything we do or say, every situation and circumstances of our life, all of our time, money and talents is transmitted from us to the Spirit because  HE IS EMMANUEL IN YOU.
And taken residency in your MIND and BODY. Burt remember friends, two Spirits can not COEXIST together in our lives, For "you will hate the one and love the other, or you will be devoted to the one and despise the other. You cannot serve both….."
So my friends when we take up the cross of Christ, that is telling us there will be a radical change in our life that you can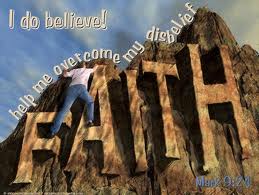 only sustain from day to day through REPENTANCE, FAITH, remaining FOCUSED, STUDYING GOD'S WORD through His SPIRIT, A HEARTFELT and SINCERE PRAYER LIFE, and ENDURE until we can see our Savior face to face and He can tell us personally "Well done, good and faithful servant! You have been faithful with a few things; I will put you in charge of many things. Come and share your master's happiness." Matt. 25:23
So my friends SUBMIT, AND SURRENDER it all to the SPIRIT OF GOD, and consider it an honor when He ask you to GIVE IT ALL TO THE MASTER. one day He may even ask you to transfer your membership from your Large more influential church.
And go to a ten member congregation, and work like you never have worked before, as you spread the good news of the gospel to all. My friends it is not a either, or situation it is simply "FOLLOW ME." because "LIVING BY THE SPIRIT IS A HABITUAL, CONTINUAL, AND ACTIVE INTERACTION WITH THE HOLY SPIRIT"
"Wherefore, my beloved, as ye have always obeyed, not as in my presence only, but now much more in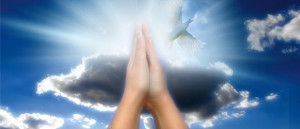 my absence, work out your own salvation with fear and trembling. For it is God which worketh in you both to will and to do of his good pleasure. PHIL 2:12-13 For "my grace is sufficient for thee: for my strength is made perfect in weakness. Most gladly therefore will I rather glory in my infirmities, that the power of Christ may rest upon me. Therefore I take pleasure in infirmities, in reproaches, in necessities, in persecutions, in distresses for Christ's sake: for when I am weak, then am I strong. 2Cor 12:9-10
So my friends today. Stay focused, remain faithful, love one another and endure till the end and never forget to STUDY&PRAY