Aug. 21, 2014
MY FRIENDS, IS IT POSSIBLE TO KEEP OUR MINDS FOCUSED ON THE TRIUMPH, NOT THE TRIALS?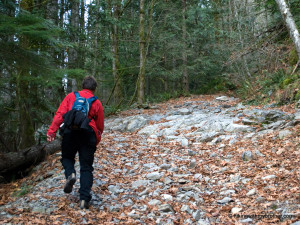 "It will be stormy today, for the sky is red and threatening.' You know how to interpret the appearance of the sky, but you cannot interpret the signs of the times." My friends your sufferings and hardship should be all the signs you need today as prophecy unfolds.
But in spite of our trials, the road to Salvation is not open for debate, if you truly seek God's presence and His kingdom, that is why it is a very narrow road and only a few will find it.
In addition, we tell ourselves Conditions are rough, tough and at times VICTORY seem unattainable because it requires carrying your own cross and becoming a disciple of Christ along with the trials of this life. "The Romans forced convicted criminals to carry their own crosses while facing ridicule along the way to death."
And today, that ridicule along the way are the trials and tribulation of this life that God places in our life for our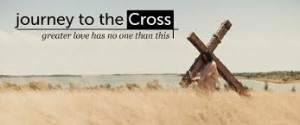 developmental process for our journey to the kingdom. As your friend and comrade in this war against the forces of evil. I will speak of maintaining our endurance through our trials and tribulation more than any other subject.
In addition, Beside the name of Jesus Christ, endurance becomes central to the foundation of our character for eternity more than anything else, because our trials, becomes a avenue into how Satan will keep our minds FOCUS AWAY FROM THE TRIUMPHS, ONTO THE TRIALS.
But true obedience my friends must have a PASSION from within that our Savior exhibited while He lived among us. "Faith can be maintained only by bringing the Christian religion to the test of practice, thus demonstrating its transforming power and the faithfulness of its promises (E. G. White Manuscript 42, 1901).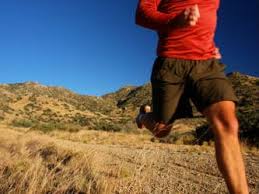 James writes: "My brethren, count it all joy when ye fall into divers temptations; knowing this, that the trying of your faith worketh patience. But let patience have her perfect work, that ye may be perfect and entire, wanting nothing." James 1:1-4 (KJV)
Paul also says: "but we also glory in our sufferings, because we know that suffering produces perseverance; perseverance, character; and character, hope. And hope does not put us to shame, because God's love has been poured out into our hearts through the Holy Spirit, who has been given to us.
You see, AT JUST THE RIGHT TIME, WHEN WE WERE STILL POWERLESS, CHRIST DIED FOR THE UNGODLY." Rom. 5:3-6 (NIV) My friends, I need you to focus today, on the words, WHEN WE WERE STILL POWERLESS, CHRIST DIED FOR THE UNGODLY.
At times we do seem powerless, that is when our faith is stretched to the limit and we feel like given up, but we must look to the TRIUMPH OF THE CROSS and what was done for us at Calvary just so we would continue this journey in spite of the rough terrain.
Friends Look around you today, does the god of this word present you with any hope. As the father of deception and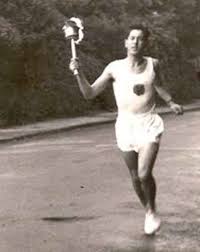 lies, he steals the words of our Savior to entice us to follow him as he tells us "I am the way the truth and the life" but remember,
"When he speaks a falsehood, he speaks what is natural to him, for he is a liar and the father of lies and of all that is false." So what he is really saying to you is, follow me, for I am the way to death and perdition. So as we fall and stumble along the way of this rough and turbulent road on this journey Christ has set before us, remember my friends just cross that finish line with torch in hand.
We must never forget that the torch we carry, represents the character of Christ that we obtained along the way too the promise land. So LET'S KEEP OUR MINDS FOCUSED ON THE TRIUMPH NOT THE TRIALS. For "The grass withers and the flowers fall, but the word of our God endures forever." Isaiah 40:8 (NIV) and His word tells us "HE THAT SHALL ENDURE UNTO THE END, THE SAME SHALL BE SAVED" Matt. 23:13 (KJV)
So my friends today. Stay focused, remain faithful, love one another and endure till the end and never forget to STUDY&PRAY