Jan 21, 2015
MY FRIENDS, IF THERE IS NO CROSS, THERE WILL BE NO CROWN!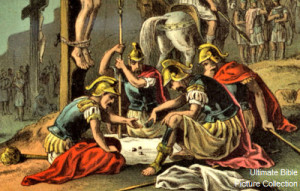 "There at the foot of the cross was a man at his worst, loud, lewd, and base. There on the cross was man at his best, dying to save the very men who profaned his garment, pouring out His soul in prayer for gambling sinners.
In addition, If there is a place on God's earth where a man ought to hang his head in shame, it is at the foot of the cross. And yet, if there is a place where man ought to raise his head in reverence, it is also at the foot of the cross." (Lolyd. C Douglas)
The tragedy is we continued to seek the blessings of Christ, while neglecting what was done on Calvary and what Christ may ask us to do one day. We want the "crown without the cross" Why a cross we ask? Well what about the stake like Martyr Jerome of Prague:
"As the sentence of condemnation was passed upon him. He was led out to the same spot upon which Huss had yielded up his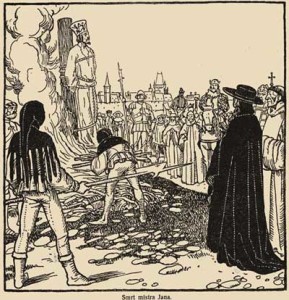 life. He went singing on his way, his countenance lighted up with joy and peace. His gaze was fixed upon Christ, and to him death had lost its terrors.
When the executioner, about to kindle the pile, stepped behind him, the martyr exclaimed: "Come forward boldly; apply the fire before my face. Had I been afraid, I should not be here. His last words, uttered as the flames rose about him, were a prayer.
"Lord, Almighty Father," he cried, "have pity on me, and pardon me my sins; for Thou knowest that I have always loved Thy truth." (Bonnechose, vol. 2, p. 168.) His voice ceased, but his lips continued to move in prayer.  (E. G. White The Great Controversy)
My friends how much do we love God's truth and what price are we willing to pay for it. The president stated last night "Imagine if we broke out of these tired old patterns, imagine if we did something different" Friends, Imagine if we gave all of our heart to the Master instead of just a portion of it.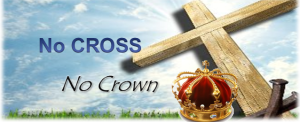 Imagine no matter what type of car, house, TV or electronic device our friends and neighbors had, if what we had was still working for us, we will continue to serve the Lord and just thank Him each day for what we had.
My friends the cross and the crown are inseparable there is no either, or. "But he that shall endure unto the end, the same shall be saved." Matt 24:13 (KJV) and along with salvation "there is laid up for [each of us], the crown of righteousness, which the Lord, the righteous judge, shall give to [his redeemed] at that day; and not to me only, but also to all them that have loved his appearing." 2 Tim 4:8 (ASV)
In a few Days January will end and the cycle starts all over again, we look up it's Easter then thanksgiving and then Christmas, and then we say to ourselves, again, where has the year gone? But what we need to be asking ourselves, what have I done for Christ this year?
The god of this world has us in such an intense and vicious cycle of go here do this or do that, Christ gets left completely out of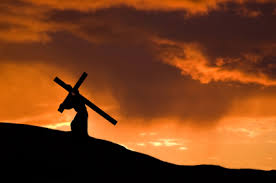 our daily lives and before we know it, we have spent another year on self and what is important to us, not God.
So we must "Count [the cross with] all joy, my brothers [and sisters], when you meet trials of various kinds, for you know that the testing of your faith produces steadfastness. And let steadfastness have its full effect, that you may be perfect and complete, lacking in nothing" James 1:1-4 (ESV)
My friends, ask yourself today, How important is salvation and life eternal to me? and if it means to you, the same as it means to me, than pick up that cross and don't look back, because the crown is just ahead.
So my friends today. Stay focused, remain faithful, love one another and endure till the end and never forget to STUDY&PRAY