Jan 20, 2016
MY FRIENDS, WHAT IS TRUE UNADULTERATED HAPPINESS AND WHERE IS IT FOUND?
Maybe it is a new born baby, or your first Job after college, or maybe it is when someone ask for your hand in marriage, or maybe it is on the beach looking at the sun rise, or maybe it is in
the very presence of the One who gave it all for our salvation.
It's personal today because we all have different ideas of what makes us happy. But how can you compare anything to being in the very presence of God? Or the rush one receives when the Spirit infiltrates one's being and doesn't let go until we know with no reservation, there is nothing we have ever experienced that comes close.
My friends Christ is our living Hope, we've tasted and seen of the sweetest of what this world has to offer, and then we realize we are naked like Adam and Eve when they left God's presence.
but only in His presence that our hearts must long for because that is where God's Spirit abides and fills us. That my friends is true unadulterated happiness which tells us it's pure holy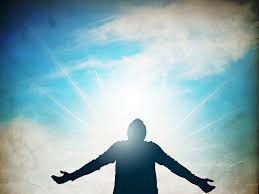 and without blemish.
Isn't this what Adam and Eve had at one time. So why did they want more, why is it so important that we "be like God, knowing good and evil." Why isn't God's presence good enough? why must we continue to seek what is forbidden by God?
So my friends, we must ask the question how do we maintain pure happiness without defiling it and making it about self? In Satan's heart "he wanted to be like the most High" "even as the anointed cherub who was upon the holy mountain of God."
Oh what unadulterated happiness we can only imagine, but he still wanted to be "the most high." Paul tells us For I know that in me (that is, in my flesh) nothing good dwells; for to will is present with me, but how to perform what is good I do not find.
For the good that I will to do, I do not do; but the evil I will not to do, that I practice. Now if I do what I will not to do, it is no longer I who do it, but sin that dwells in me." Romans 7:18-20 (NKJV)
My friends there is no more happiness than what our Savior gives, for "the secret things belong to the Lord our God, but the things revealed belong to us and to our children forever, that we may follow all the words of this law." Deu. 29:29 (NIV)
And once we have found true unadulterated happiness while in the presence of God hear on this earth which is only found in the constant study of His word as we allow self to die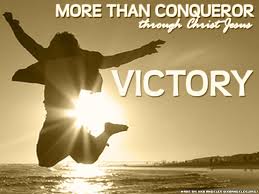 completely in Christ, then we will be and know all that God intended for His chosen.
And then our reward will be what Satan continues trying to keep us from seeking, which is God's kingdom, which is like a beautiful pearl, one that "eye has not seen, nor ear heard, Nor have entered into the heart of man"
So today we must give God our all not just the part we fill is important for our salvation but our all then at that point we are conquerors because "we are children of God; and it has not yet been revealed what we shall be, but we know that when He is revealed, we shall be like Him, for we shall see Him as He is." 1 John 3:2 (NKJV) now my friends that is true unadulterated happiness.
Every excuse we may give as the reason we cannot serve Christ, was challenged and answered at Calvary.