Aug. 18, 2016
MY FRIENDS, DO WE REALLY UNDERSTAND THE BEAUTY OF GOD'S GRACE?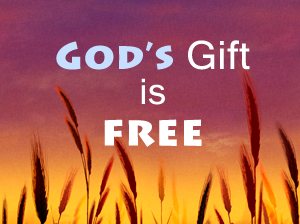 "So here is all my praise Expressed with all my heart Offered to the Friend who took my place and ran a course I could not start. And when He saw in full Just how much His would cost He still went the final mile between me and heaven So I would not be lost. Were it not for grace" (Larnelle Harris, Were It Not For Grace) My friends, He still went the final mile between me and heaven So you and I would not be lost." Its must become personal to each of us as we look at our life and where God has brought us from.
Love and grace in regards to our salvation are interchangeable. God's love and grace, that "undeserved, unearned and unmerited favor From God." And because it is undeserved, unearned and unmerited it was extended to the thief on the cross. It was extended to David a man after God's own heart but still a thief, an adulterer and a murderer. It was extended to Judas who felt grace was too much of a burden.
If he would have just not killed himself, he would have discovered the burden was all on Christ shoulders who died so even the one who betrayed Him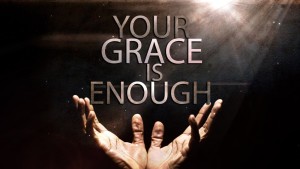 would receive this undeserved favor. My friends and most important it was extended to you and I. And no matter how rough the terrain or the storms of life or how high the mountain or how good life gets or how much money we make or how much education we have if it was not for grace we would all live as those who have no hope.
Paul tells us in 2 Cor. 12:7-10 (AMP) that because of the great work given to him by God. To keep him focus on the journey, while never thinking it was about him instead of God's will. A thorn in the flesh was given to Him, "a messenger of Satan, to torment and harass him to keep him from exalting himself instead of God!" So he pleaded with the Lord three times to please take this pain away.
God's response was. "My grace is sufficient for you [My lovingkindness and My mercy are more than enough they are always available regardless of the situation or circumstances]; for [My] power is being perfected [and is completed and shows itself most effectively] in [your] weakness." My friends, when we are at our weakest point and realize only God can get us through the storm is when we begin to listen to that still small voice of the Lords.
Our salvation and the salvation of others now depends on whether we can understand "God's grace is sufficient" and it is during this time we must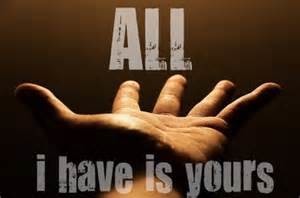 maintain a "deep and living experience in the things of God" that are centered in His word. My friends, God's Spirit awaits a commitment from us so then He can instill within us all of God's power that we seek. And with that commitment we then begin to eliminate self and the life we live we will live totally committed to the will and  needs of Christ.
And like Paul in (v, 9-10) we will then be able to say. "Therefore, I will all the more gladly boast in my weaknesses, so that the power of Christ [may completely enfold me and] may dwell in me………. for when I am weak [in human strength], then I am strong [truly able, truly powerful, truly drawing from God's strength]." My friends, Love and Grace stands at the door of our heart and knocks, seeking a total commitment, will we respond?