Feb. 11, 2017
MY FRIENDS, THERE IS ONLY ONE NAME ABOVE ALL NAMES!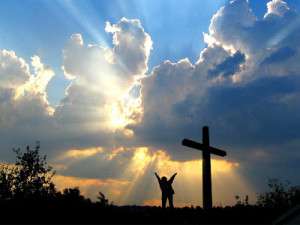 I lift my hands in total adoration to the one "[who] humbled himself by becoming obedient to death, even death on a cross! Therefore, God exalted him to the highest place and gave him the name that is above every name, [and one day that ] name Jesus, every knee [will] bow, in heaven and on earth and under the earth." Phil. 2:8-10 (NIV) Consistent with that my friends, "there is salvation in no other: for there is none other name under heaven given among men, whereby we must be saved." Acts 4:12 (KJV)
Isaiah 9:6 calls Him "Wonderful Counselor," Jeremiah 23:5,6 calls Him " the righteous Branch" Habakkuk 3:13 calls Him "Your anointed," David in Psalm 2:2 calls Him the "Anointed One" Zechariah 3:8 calls Him the "Branch" Malachi 3:1 calls Him "Messenger of the Covenant" Micah 5:2 calls Him "Ruler" Matthew 1:21 and 23 calls Him "Jesus" and "Emanuel" John 1:1-4 Calls Him the "Word."
But my friends, I don't know about you but personally I call Him Friend, the only friend that in spite of my situations and circumstances in my life, my friend has always been there. And many times, I lost sight of where in my life my Friend was, but He never lost sight of where on this journey I was. And as far into the abyss I went, His arm seems to have always reached just as far to rescue me.
That is why I can say there is no friend like Him and no name can touch My heart quite like His does. And if I search for all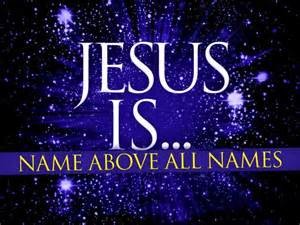 eternity I would still come up with the same conclusion, there is "no other name given among men, whereby I can be saved." And throughout the ceaseless ages of eternity we will find there is still no name under heaven given among men that made life eternal possible but One?
My friends, today it must become personal as you ask yourself what does that name mean to me? And, am I willing to "forsake all others" so that my entire life is centered around that one name as we allow God's Spirit to change our life and character into the likeness of the one who holds that name? As we focus on that name we must also understand it is only an individual who walks daily in the presence of God.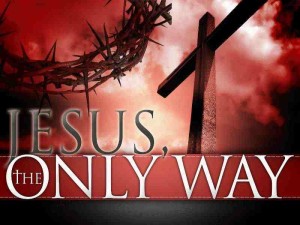 And who has a passion that burns from within, and whose heart is fixed to serve God, will understand as His disciples we are to carry His mandate forward. And every word and act must be to focus attention on that One name as possessing that "vital power" by which those who have lost hope may fine it. 
And all who "are sinking deep in sin far from the peaceful shore" through the light that shines within us from that One name they may be saved. And "each day we must improve every opportunity that lie within our reach through God's Spirit along with a shared vision that one day soon Christ will raise those same hands that were pierced at Calvary, as He opens the gates to the New Jerusalem.
And we, the redeemed will then realize "heaven is cheap enough" and also we, Hairs to His kingdom, also at that point realize, that one name is who we have become because we "have come out of great tribulation; and have washed [our] robes and made them white in the blood of the Lamb" Rev. 7:14 (NIV)