March 14, 2017
MY FRIENDS, IS THERE CIVIL WAR FROM WITHIN?
Civil war is defined as: war between political factions or regions within the same country or nations. In the context of our salvation, it is war within ourselves. Christ tells the Pharisees after casting out a demon from a man possessed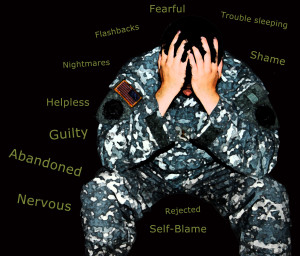 by the "rulers of the darkness of this world." Matt. 12:22-29 (NASB), when  they heard what Christ had done, instead of realizing who Christ was, and what He meant to not only there lives, but to all mankind, they hardened their hearts and said, "this man casts out demons only by Beelzebul the ruler of demons."
Knowing their thoughts Jesus said, "Any kingdom divided against itself is laid waste; and any city or house divided against itself will not stand. If Satan casts out Satan, he is divided against himself; how then will his kingdom stand? If I by Beelzebul cast out demons, by whom do your sons cast them out?
For this reason, they will be your judges. But if I cast out demons by the Spirit of God, then the kingdom of God has come upon you. Or how can anyone enter the strong man's house and carry off his property, unless he first binds the strong man? And then he will plunder his house. Matt 12:22-29 (NASB)
My friends, if there's civil war within nations or war within ourselves, we only become more weaken by self's efforts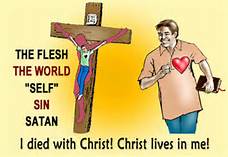 in trying to accomplish something only God's Spirit can accomplish. Remember Satan is at war with Christ not with self, the one who said "I will ascend above the heights of the clouds; I will be like the most High."
So if self is battling self we will fall like Satan who will soon have his demise. But if we have allowed self to die and Christ to live through His word and Spirit within us then we will win the battle over self. Satan through Adam claimed this world as His, and we were captive like slaves at an auction.
But Christ paid a price for our freedom on Calvary. But because of self, we have become accustomed to listening to our on rhetoric while ignoring Gods Spirit telling us, "whether you turn to the right or to the left, your ears will hear a voice behind you, saying, "This is the way; walk in it." Isaiah 30:21(NIV)
My friends, he who binds a strong man "must of necessity be stronger" then the "strong man" and only God who is All-powerful, All-knowledgeable, Omnipresence meaning: if allowed, God's power and presence can be in my heart and your heart and in the man and women's heart in China or Russia and within anyone else in this vast population of 7 billion who have surrendered to self and allowed him to be presence in their life.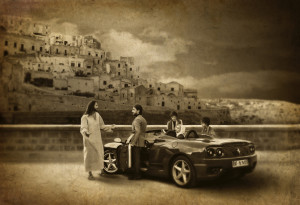 "And we all, with unveiled face, continually seeing as in a mirror the glory of the Lord, are progressively being transformed into His image from [one degree of] glory to [even more] glory, which comes from the Lord, [who is] the Spirit." 2 Cor. 3:18 (AMP)
Once again, We desire heaven, with all our heart and soul and yet we "turn away because of the conditions laid down. Think of what it means to say "No" to Christ." (E.G. White, Desire-of-Ages p 523) And think what it means to say to Christ, I am to busy to allow you into my life today, maybe later? I first must see if Satan has a more acceptable alternative.