EATING TO GOD'S GLORY AND HONOR
Appetite: Wikipedia "describes the term as the desire to eat food, felt as hunger. Appetite exists in All higher life-forms, and serves to regulate adequate energy intake to maintain metabolic needs. It is Regulated by a close interplay between the digestive tract, adipose tissue and the brain. Appetite has A relationship with every individual's behavior. Appetitive and consummatory behaviors are the only Processes that involve energy intake, whereas all other behaviors affect the release of energy When Stressed, appetite levels may increase and result in an increase of food intake."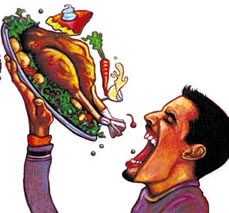 We are often made sick by the overindulgence of our appetites. We usually eat what suits our taste, not what's good for us. Thus we weaken the digestive organs, and injure the power of the digestive system to assimilate the food that is fundamental in sustaining a healthy mind and body.
Thus our delicate bodies become deteriorated by improper eating habits. But let's never fool ourselves. Sin and Satan's desire that we all lose sight of Christ saving grace, lies at the door. Thus allowing the door to become our mouth and what we consume in it each and every day.
So if we allow appetite to Rule our mind and body then the final result will be the disintegration of the spiritual part of what God intended for us from the beginning. One of the strongest temptations that we will ever have to face is probably upon the point of appetite.
As our first parents lost Eden by the gratification and indulgence of appetite, our only hope of regaining what was lost by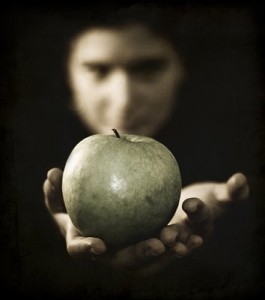 our first parents in the beginning, is through the firm denial of one's inappropriate eating habits, If only we as Christians could conquer on this point, then we would have the moral power through Christ to gain the victory over every other temptation that Satan tries to attack us on.
But those who remain slaves to appetite will forever fail, in perfecting Christian character. So as we near the close of this life's history, Satan's temptation of the flesh, and the passion of improper eating habits, will be more powerful and more difficult to overcome. But Satan can only attack our weakness and infirmities when we allow the affairs of this world to outweigh our relationship with God and the amount of time we spend each day in studying His word and doing His will.
Remember Christ was also tempted in appetite, But His words to Satan are one's we as Christians should all use as Christ prepares our character for His pure and holy kingdom "Man shall not live by bread alone, but by every word (and not just the words we deem appropriate for our lifestyle) but every word of God" While allowing the power of His word to dictate our appetite through His Holy Spirit.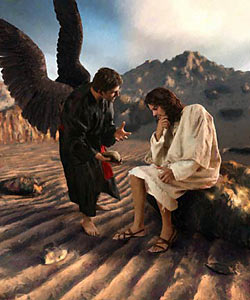 So learn for yourselves what you should eat, and what kinds of food best nourish the entire mind and body, and then follow the dictates of reason and conscience through the renewal of Gods Spirit each and every day.
Remember "We wrestle not against flesh and blood, but against principalities, against powers, against, the rulers of the darkness of this world, against spiritual wickedness in high places, Wherefore take unto you the whole armor of God, that ye may be able to withstand in the evil day, and having done all, to stand…
Above all, taking the shield of faith…And  the sword of the Spirit, which is the word of God…Praying always with all prayer and supplication in the Spirit… Eph.6:12-18 So Remember those who will not eat and drink from principle, will never regulate there mind and body by principle, in other areas of their lives.
Our eating habits should always and forever, be regulated from a moral and religious standpoint, that is based on Christ example. So we are to be temperate in all things, because an incorruptible crown, and eternal life, is before us. So just eat that which is best to sustain a proper physical, mental, and spiritual fortitude in all you do in the sight of God, as we race for that eternal crown remember, Paul states in 1 Cor. 10:31 "Therefore whether you eat or drink, or whatever you do, do all to the glory of God."
And in the end as John states in 1 John 3:2 "Beloved, now we are children of God, and it has not yet been revealed what we shall be, but we know that when he is revealed, we shall be like Him, for we shall see Him as He is." And l will tell you today, that we must be like our Savior in all things that pertain to our Mind and Body, as we allow the Spirit of Christ, to transform our character to be like Christ.
So remember Christ began His work of redemption by reforming the physical habits of man. He says, "Beware; restrain, deny, unnatural appetite. If we create a perverted appetite, we violate the laws of our being, and assume the responsibility of abusing our bodies, and bringing disease upon ourselves."(White) God knows that we need not more of what this world has to offer in the flesh, but more of Him, and His word.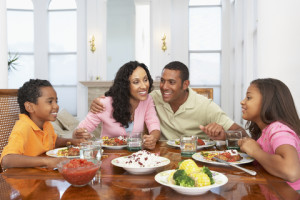 By attempting to fill that inner emptiness with improper eating habits, we will never bring a lasting satisfaction in our lives. For we can only become conquerors in all areas of our life through Him that loved us enough to go to Calvary on our behalf.